Architectural Engineering to Celebrate 100 Years of Excellence and Innovation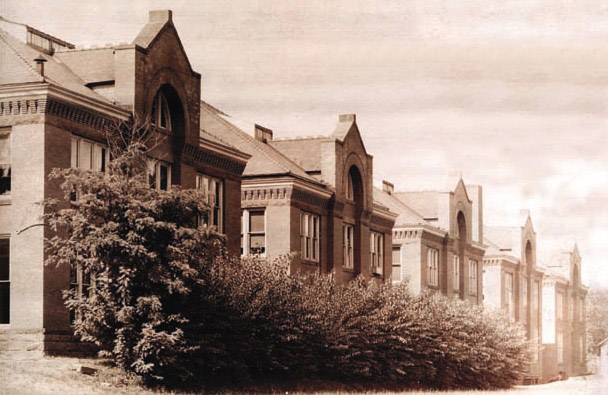 Photo of Engineering Units (constructed 1912—1914)
Founded in 1910, the Architectural Engineering Program at Penn State University has a long and distinguished tradition of excellence and innovation.

Penn State AE is the oldest, continuously accredited architectural engineering program in the United States, and is arguably the best. 2010 marks the 100th anniversary of the program and we are now in the planning stage of this important milestone. The intention is to have a series of events throughout the calendar year (2010), including a major Homecoming event at University Park.
The newly formed Penn State AE Society (PSAES) comprised of a Board of Directors of AE alumni has agreed to take a leadership role in helping to plan some of the special events scheduled for 2010 including the All-Year AE Class Reunion Weekend.

We would like to actively involve all alumni, friends, students, faculty and staff in planning and participating in the Centennial celebrations. As such, we would welcome suggestions for events, volunteers to help with events, contributions to an AE Centennial Fund, etc.
Click here to view the

Agenda of Activities for the Centennial Year.
AE Alumni Reunion Weekend - July 2-4, 2010
AE Centennial Memorabilia (AE Student Society Sales)
Please keep checking back to this site as it will be continuously updated as the plans progress!
In addition to the AE Department website, AE alumni can keep in touch with friends and colleagues on both Facebook and LinkedIn. Alumni groups have been established on both social networking sites. Search for "Penn State Architectural Engineering Alumni" on both Facebook and LinkedIn and join fellow alums that have gone virtual.
Professor Emeriti Gifford Albright and Louis Geschwindner have both accepted to co-chair the AE Centennial Committee and would love to hear from you.
The planning committee would like to collect brief statements from our alumni about their careers and the impact their AE degree has had on them. We would like to include a photograph or two representative of your work along with your personal statement.
Our plan is to set up a web-page where all of these will be available to be viewed by our alumni, students, and prospective students. If you are interested, please contact Nancy Smith njsarc@engr.psu.edu with either your questions or your statements and photos. Statements should be up to about 200 words.
Include a recent personal photo and up to three project photos in formats that can be displayed on the web page. We must reserve the right to use or not use the material as we deem appropriate.

Also, if you have any special or unique information or items related to the history of AE that you think would be of interest to others, please contact us about sharing it.
In addition to having lots of fun, we would like to position the Department for continued success in the next 100 years. The Centennial provides an excellent focal point for ensuring that the Department has the resources to maintain its excellence over the next 100 years. An AE Centennial Fund will be established for this purpose. Please contact Dr Chimay Anumba at 814-865-6394 or by email if you are interested in contributing to this or other initiatives.
Please click here to update your contact information.

We look forward to hearing from you!!!