Prospective Students
Architectural Engineering is a major for students interested in the design and construction of buildings and building systems. Graduates from this major are engaged in professional careers in the building industry. Many of these graduates become registered professionals in an engineering specialty.
Penn State's Architectural Engineering undergraduate program is a five-year curriculum. The AE Department offers instruction in four options:
Construction
Lighting/Electrical
Mechanical
Structural
The majority of students will graduate from the major with a Bachelor of Architectural Engineering (B.A.E.); a limited number of students each year enter the integrated Bachelor and Master of Architectural Engineering (B.A.E./M.A.E.) program.
Penn State is also one of only a handful of universities in the United States to offer graduate degrees in AE. Our programs offer students the option of working towards their Master of Engineering (M.Eng.), Master of Science (M.S.), or Doctor of Philosophy in Architectural Engineering (Ph.D.).
Note to Prospective Graduate Students:

All information for prospective graduate students is located on our web site. We therefore do not provide paper-based information on our graduate programs. The web site should be complete and up-to-date and contain complete information on our graduate programs. If you have questions after reviewing the website, please contact the Graduate Program Officer.

Penn State does not provide a paper-based application. Admission is via an on-line application only.
Please visit the Prospective Student F.A.Q. page. Here you will find many answers to your questions about this program.
Schedule a visit and come see the College of Engineering, the AE Department and Penn State's beautiful University Park campus.
Upcoming Events
INFO SESSION

Guest Speaker: Mr. Bill Jack
TLC Engineering for Architecture, Orlando, FL
Feb. 9, 2016
107 Engr. Unit B
6:00 pm
Read more>>

AE RESEARCH SEMINAR

Guest Speaker: Dr. Jose Duarte

Title: "Computing the Design and Construction of Buildings: a Multidisciplinary Approach"

Fri., Feb. 12, 2016

107 Engineering Unit B
Read more>>
Guest Speaker: Dr. Donghyun Rim

Title: "Transport of Airborne Particles and Reactive Gases in Occupied Buildings"

Fri., Feb. 19, 2016

107 Engineering Unit B
Read more>>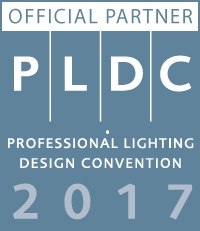 Click image to learn more.
Announcements
AE Short Course Offerings Catalog Read more>>
Department News
Sam Chavanic, New Communications Strategist for AE Department Read more>>
Spring Newsletter 2015 Read more>>
NEW-Residential Construction Minor Read more>>
SSAE Mentor Program Read more>>
Penn State Alumni Society of Architectural Engineers (ASAE) Read more>>
PSU Guest WiFi
Get connected!
AT&T guest wireless is free now at UP. Check it out!