Joshua Raphael Biographical Sketch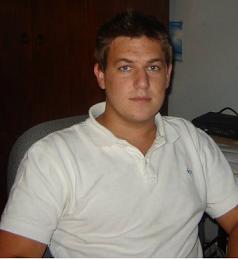 Joshua Raphael is currently in his 5th year at the Pennsylvania State University. He is pursuing a bachelor degree in Architectural Engineering with a focus in Construction Management and will graduate in May 2010. Josh has kept busy in other activities at Penn State  including, a fraternal organization Kappa Alpha Order where he played roles such as greek sing head chair and head of the prudential  committee which controlled financial decisions. Josh is also a volunteer for two charity organizations, THON for children with cancer and the Muscular Dystrophy Association.

During the past three summers Josh has worked for a small architecture firm Harry S. Harper's Architects as a draftsperson and a supervised designer. He has worked on projects ranging from residential housing to small office buildings. Josh was predominantly a draftsperson at Harry S. Harper's using the program AutoCAD. He is also credited for the design of some new residential homes, residential additions, and office renovation plans in Atlantic County of New Jersey where he was born and raised.

In Josh's time spent away from the classroom he enjoys sports such as surfing, snowboarding, golf, and volleyball. His other interests include home construction and creating his own cooking recipes.

Josh hopes to start his career in his hometown area of Atlantic City, NJ or somewhere on the east coast if possible, for a construction firm as a project manager.
The Capstone Project Electronic Portfolio (CPEP) is a web-based project and information center. It contains material produced for a year-long Senior Thesis class. Its purpose, in addition to providing central storage of individual assignments, is to foster communication and collaboration between student, faculty consultants, course instructors, and industry consultants. This website is dedicated to the research and analysis conducted via guidelines provided by the Department of Architectural Engineering. For an explanation of this capstone design course and its requirements click here.