Note: While great efforts have been taken to provide accurate and complete information on the pages of CPEP, please be aware that the information contained herewith is considered a work-in-progress for this thesis project. Modifications and changes related to the original building designs and construction methodologies for this senior thesis project are solely the interpretation of Christopher
Ankeny. Changes and discrepancies in no way imply that the original design contained errors or was flawed. Differing assumptions, code references, requirements, and methodologies have been incorporated into this thesis project; therefore, investigation results may vary from the original design.
Technical Reports
Technical Report 1 - The first technical report summaries the existing systems and conditions of Falls Church Tower. The current structural systems, both gravity and lateral, are identified along with the buildings design loads, material properties and applicable codes. Spot checks are also done to verify existing building element design.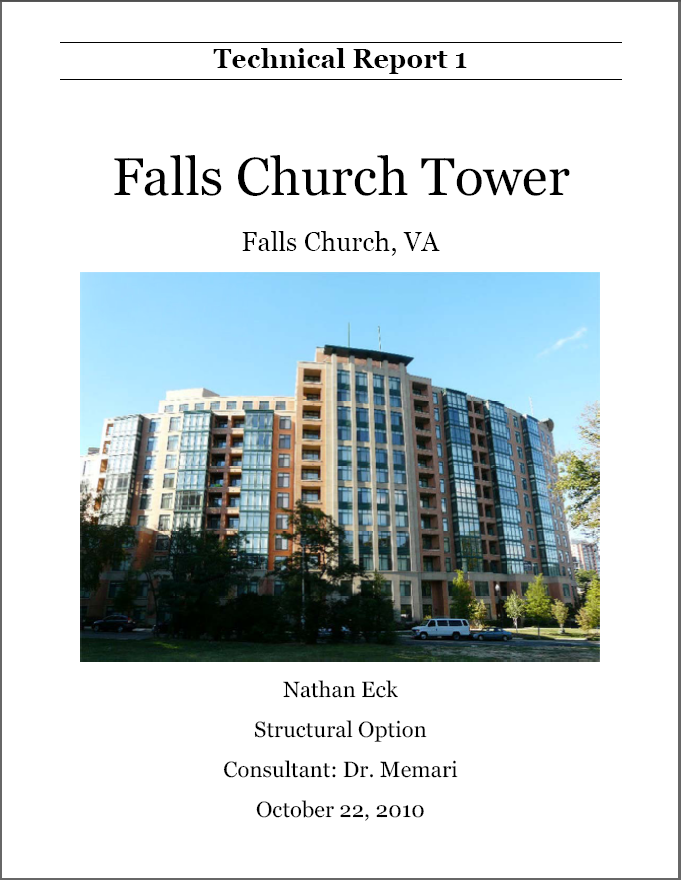 Technical Report 2 - The second technical report is a pro-con study of the existing floor system as well as three alternative floor systems. The four systems analyzed in this report are the existing post tenioned slab, a hollow core plank system, a flat plate system, and a composite steel deck system.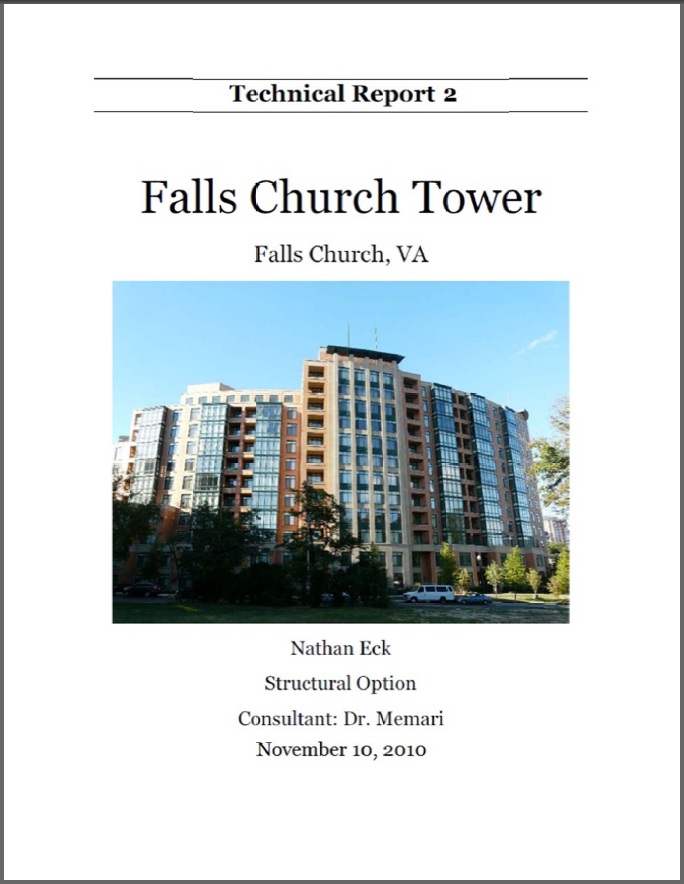 Technical Report 3 - The third technical report is a study of the lateral loads exerted on the structure and how the lateral force resisting elements respond to these loads. The main criteria used for this report are direct shear, torsion, drift, and overturning moment.