Structural Depth
The focus of this thesis is to redesign the existing moment frame by incorporating shear walls around the centeral eleveators, east and west stairwells, and other key point as needed. Multiple shear wall layouts will be tested and the most efficient layout will be chosen based upon stiffness, deflection, direct shear, and torsional shear. Afterward the existing columns will be re-evaluated to better suite the new load patterns created by the shear walls.
Breadth 1 - Construction
The change in the lateral force resisting system and subsequent resizing of columns will effect the over all cost of the building, the amount of labor, the duration of labor, and the overall delivery schedule. All of these topics will be analyzed to determine the positive and negative effects of the new shear wall system.
Breadth 2 - Architecture
The incorporation of shear walls into the system will mean the re-evaluation of column sizes as well as column locations. For this breadth a new column layout will be researched along with the effect this new layout has on room modules and fenestration.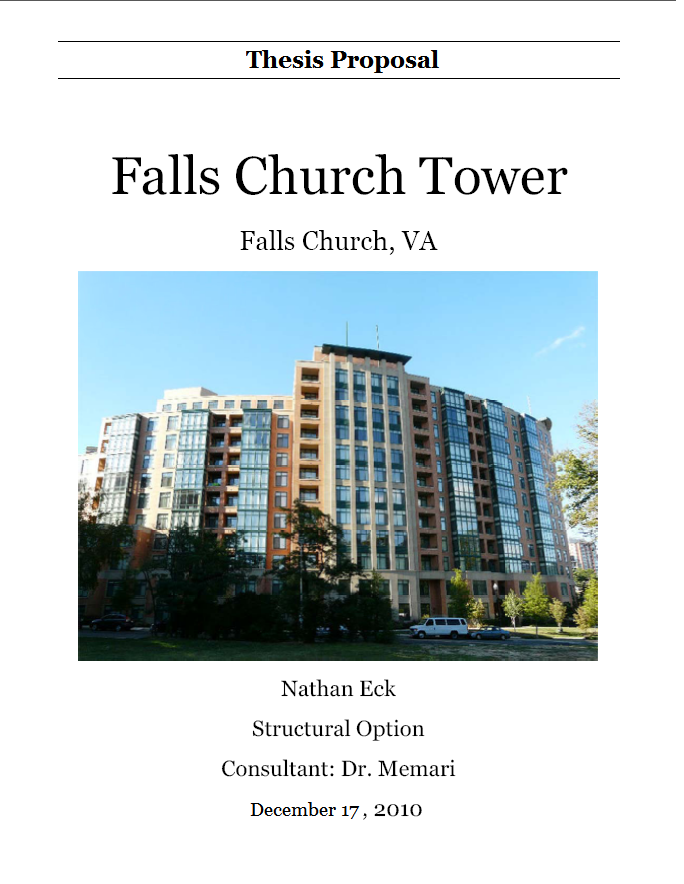 Revised Thesis Proposal
The revised proposal contains more detailed information about the breadth topics. It does not contain a revised schedule as that will be submitted on Wednesday, January 19th.