FINAL THESIS REPORT
____________________________________________________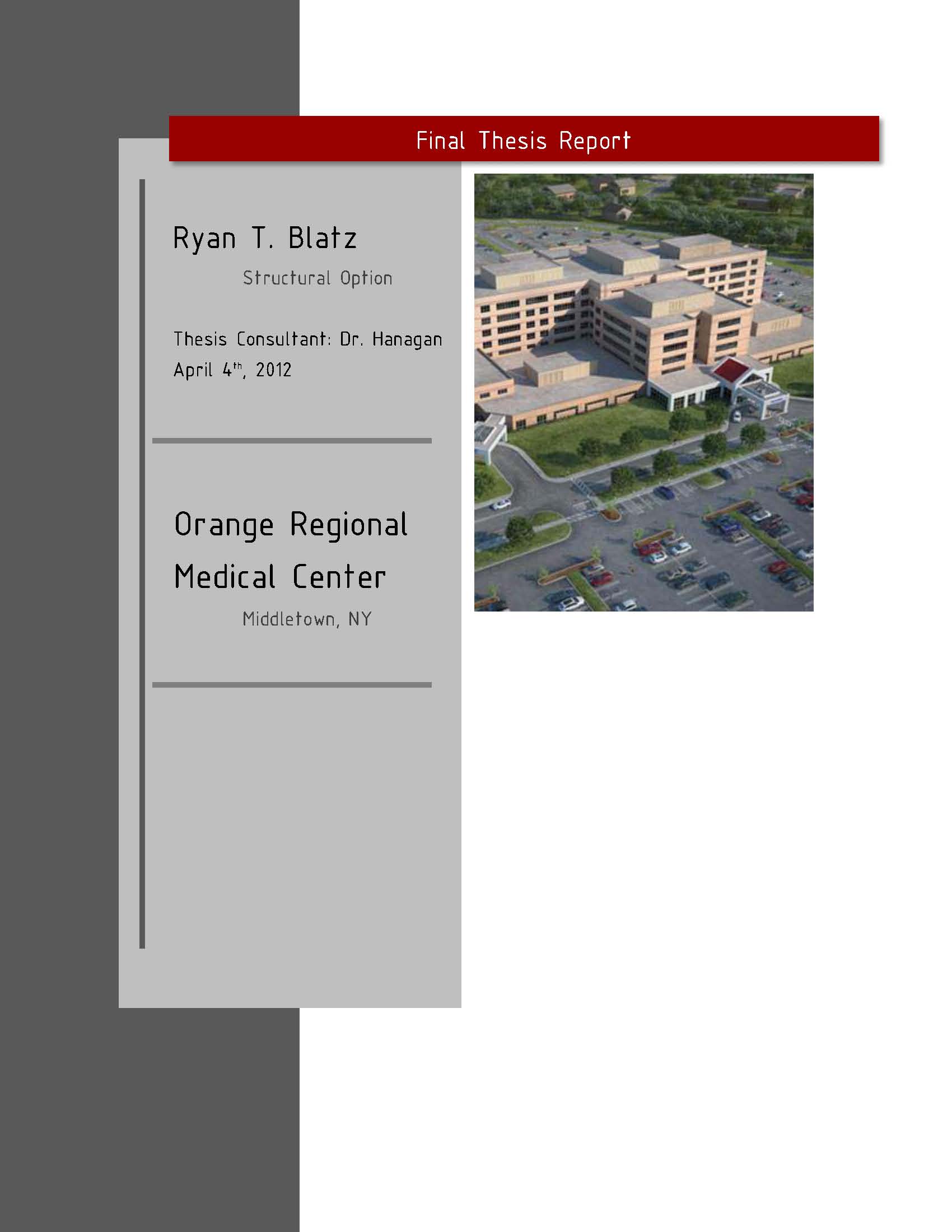 _____________________________________________________
EXECUTIVE SUMMARY
____________________________________________________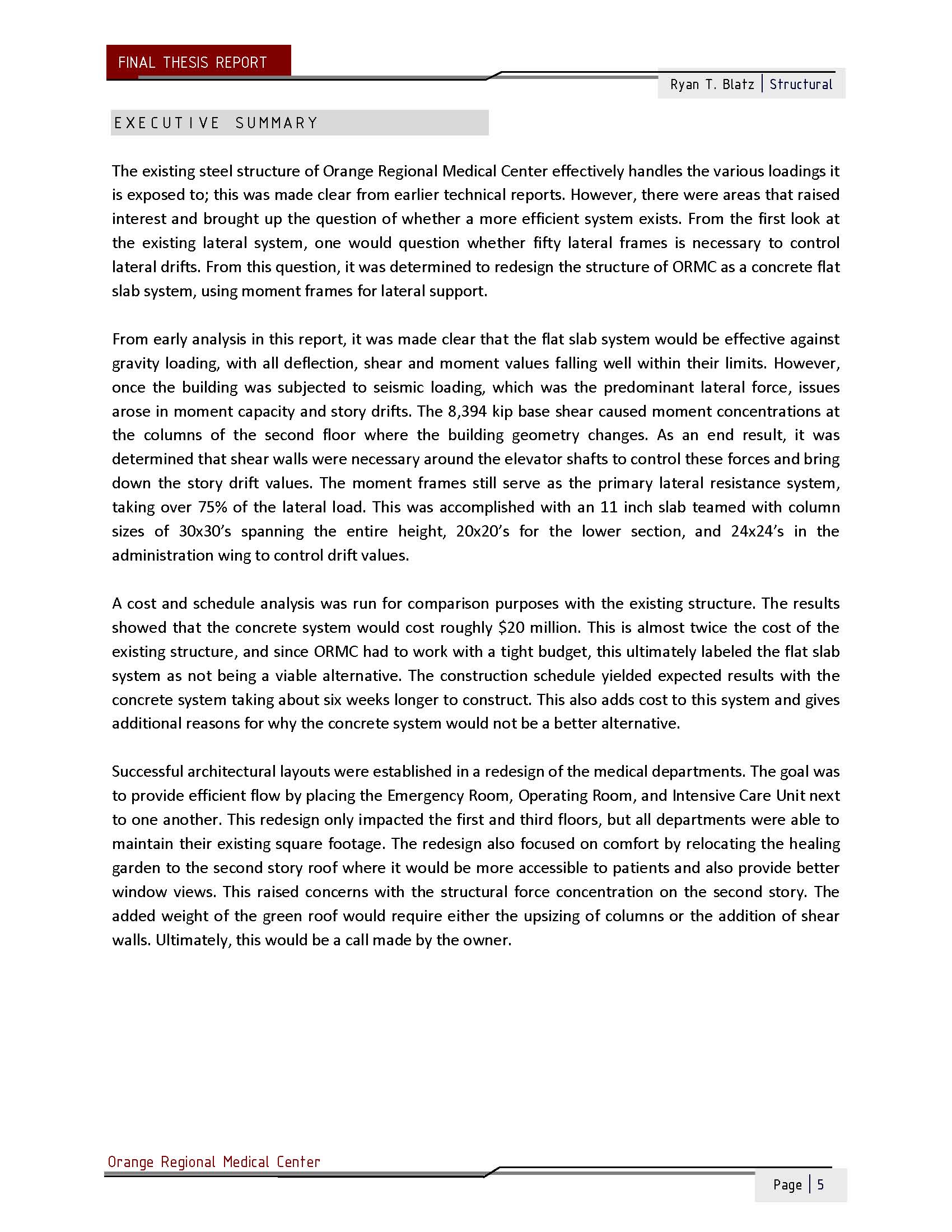 ____________________________________________________
The Final Report addresses findings from earlier technical reports to explore whether or not a more efficient structural system exists. In search of this, the following report redesigns the existing steel structure as a concrete flat slab system, utilizing the concrete moment frames as the lateral resisting elements. It is found in this report that the flat slab system is sufficient for gravity loading, but shear walls must be added to efficiently resist lateral loads.
An architectural breadth addresses concerns with patient and employee flow by rearranging medical departments on the first and third floors. This study also addresses patient comfort by relocating the healing garden to a location that's more convenient and more aesthetically pleasing for patients.
A second breadth study is completed on the construction management side of the project. The study includes a cost and schedule analysis for comparative purposes with the existing costs and construction schedule. This study is ultimately the deciding factor, showing that the redesigned system is neither cost or schedule effective.
To view the entire report in pdf format, Click Here or the image to the left.
To view the Executive Summary of the report, Click Here or the image to the left.