Jeffrey Sopinski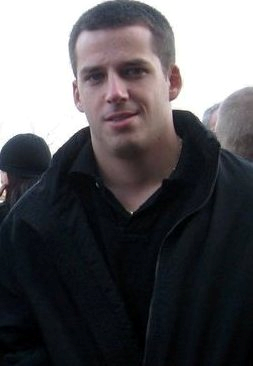 Jeff Sopinski is currently in his fifth year in the Architectural Engineering program at The Pennsylvania State University. In May 2013, Jeff will graduate with a Bachelor Degree of Architectural Engineering, with a focus in Construction Management. Jeff will achieve Engineer in Training (EIT) status upon graduating.
Jeff has spent his summers advancing his knowledge and experience in the construction industry, both on site and in the office. Most recently, Jeff spent his summer working on a roadway reconstruction and expansion project with Hill International in Montgomeryville, PA. His daily tasks primarily involved reviewing and responding to RFI's, shop drawings and other various submittals, as well as assisting in the development of an engineer's estimate for an upcoming project. Jeff also enjoyed spending his prior summer in the field with the Pennsylvania Department of Transportation, out of the Dunmore, PA office. While interning with PennDOT, Jeff served as a jobsite inspector on one cast-in-place bridge and two bridge repair projects. Through these experiences, he has developed an understanding and appreciation for both the office and field aspects of the construction process.
Outside of class, Jeff enjoys being involved with Penn State's Student Organization, S:PACE (Student Partnership for Achieving Construction Excellence). He has strengthened his leadership skills while being an organizational officer for the past four years. Jeff also enjoys spending his free time outdoors. Golfing, camping, and fishing are some of his favorite pastimes. For more details on work experience, leadership and extra-curricular experience, and awards and honors, please see Jeff's résumé.
Ingenuity | Quality | Enjoyment | Integrity