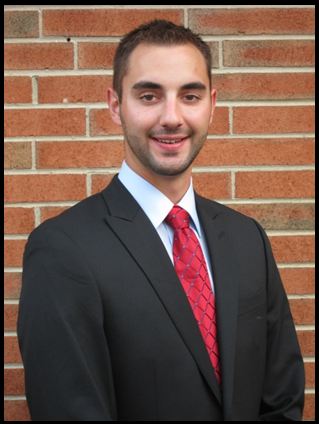 Nick Zitterbart is currently in his 5th year at The Pennsylvania State University. He is pursuing an Integrated Bachelor and Master of Architectural Engineering with a focus in Construction Management and anticipates graduating in December 2013. Upon graduation, Nick will be eligible for Engineer-in-Training (EIT) status that will better enable him to extend his professional career education.

Over the past two summers, Nick has had the opportunity to gain experience in the construction industry through internships with Barton Malow Company. During the summer of 2011, he was part of the Sports Group on Penn State's Beaver Stadium Renovation Project in University Park, PA. This included a project engineer responsibilities and closeout items. Most recently, during the summer of 2012, Nick was part of the Wind Group on the Thumb Wind Farm Project in Bad Axe, MI. On this $60M renewable energy project, Nick had responsibilities of a field engineer performing Quality Control inspections. Both of these projects yield valuable experience in both the field and the office and provide for future growth.

Nick is also very active on and off campus, including being an active 5th year mentor member in the Student Society of Architectural Engineers (SSAE) and a 5th year member of the Student Chapter of the Partnership for Achieving Construction Excellence (S:PACE). He has also been a member of Habitat for Humanity, the Penn State Powerlifting Club, and has volunteered multiple hours on the Horman Memorial at the Center for Sustainability MorningStar Solar Home on the University Park campus. Nick has also served as the Teaching Assistant in the Architectural Engineering Department (AE 475 – Building Construction Engineering I – Fall 2012).

Outside of academics, Nick is an avid outdoorsman and enjoys mountain biking, road biking, and snowboarding.
Click here for Nick's resume.