Technical Report 1summarizes the existing conditions of the Office Building. The design codes and materials used are outlined and the gravity and lateral loading conditions of the building are calculated. In addition, various spot checks are performed for typical gravity system elements.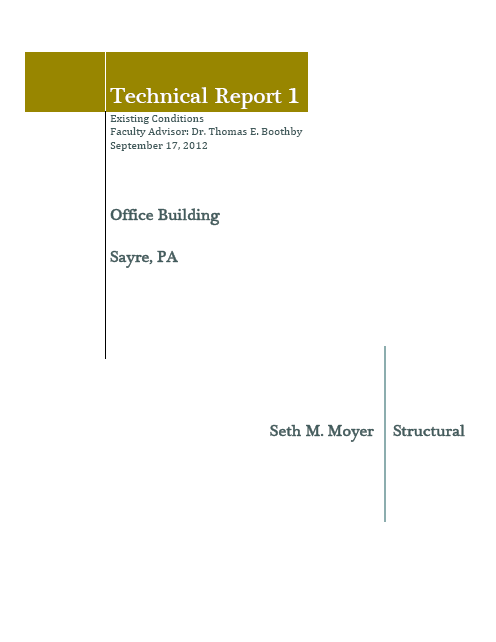 Technical Report 2 analyzes the existing floor system of the Office Building as well as three other alternate floor systems. The systems are compared and assessed in terms of weight, cost and depth and the general, architectural, structural, serviceability and constructability impacts of each system are discussed.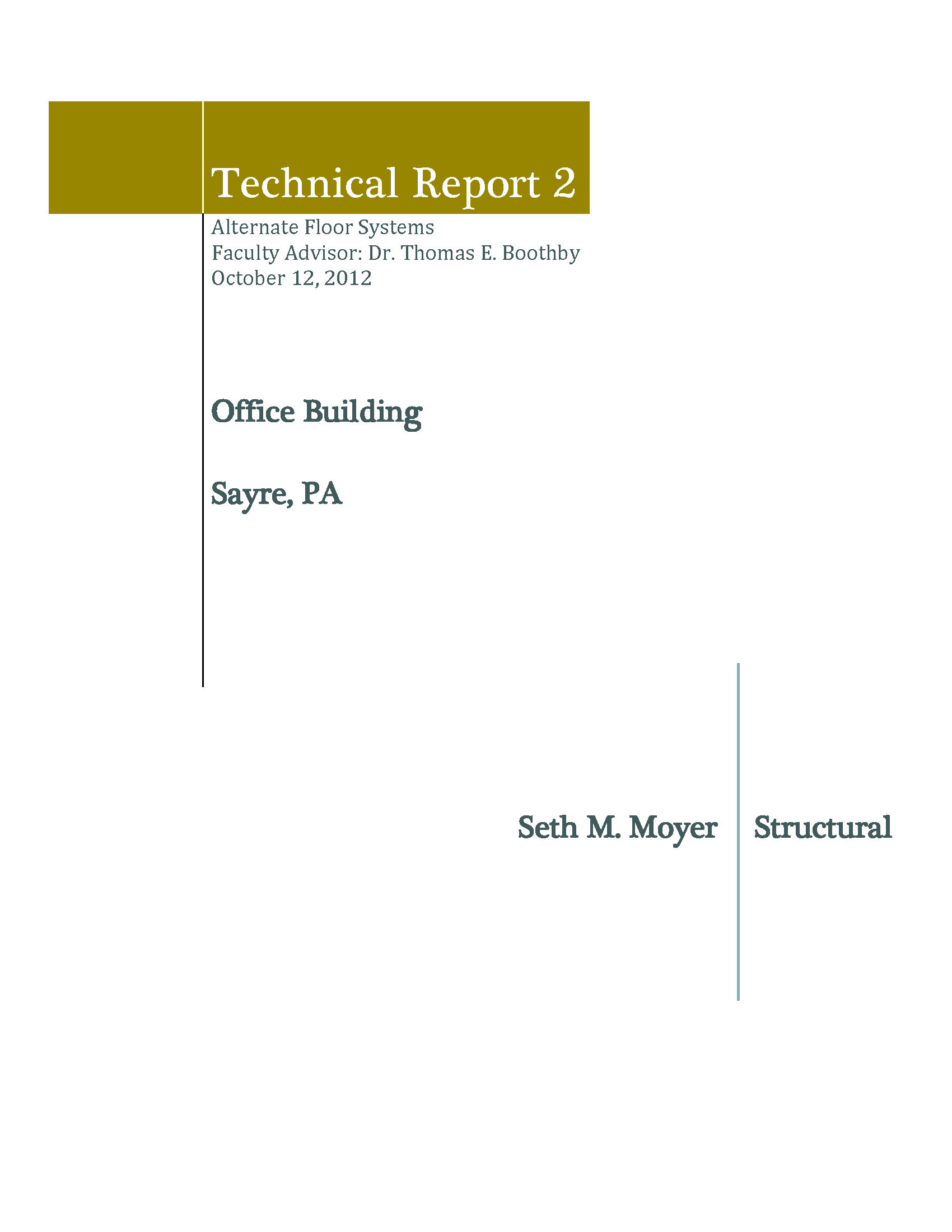 Technical Report 3 presents a detailed lateral analysis of the Office Building. An ETABS model was developed to assess the existing lateral force resisting system under the wind and seismic lateral loading conditions. The ETABS analysis results were used to determine the maximum forces resisted by the braced frames and by the individual braces. Drifts and displacements were compared to industry and code allowable values and checks were performed for building overturning and for strength in the critical braces.