Student Bio
Brett Miller is a fifth year Architectural Engineering student at The Pennsylvania State University.  He will graduate with a Bachelor of Architectural Engineering degree in the construction discipline in May of 2014. 
This past summer Brett interned with James G. Davis Construction.  During his summer at DAVIS, Brett worked on an office building project with the management team.  Through this, he obtained experience with submittal processing and RFI posting. Brett also created a to-scale site model illustrating excavation logistics and sequncing as well as obtained his OSHA 30 hour certification.
Outside of school, Brett is an Eagle Scout as well as a volunteer firefighter in his hometown.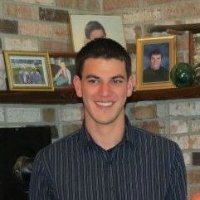 Contact Information
(814) 720-6674
bwm5151@psu.edu
LinkedIn Profile