Caroline Klatman
Structural Option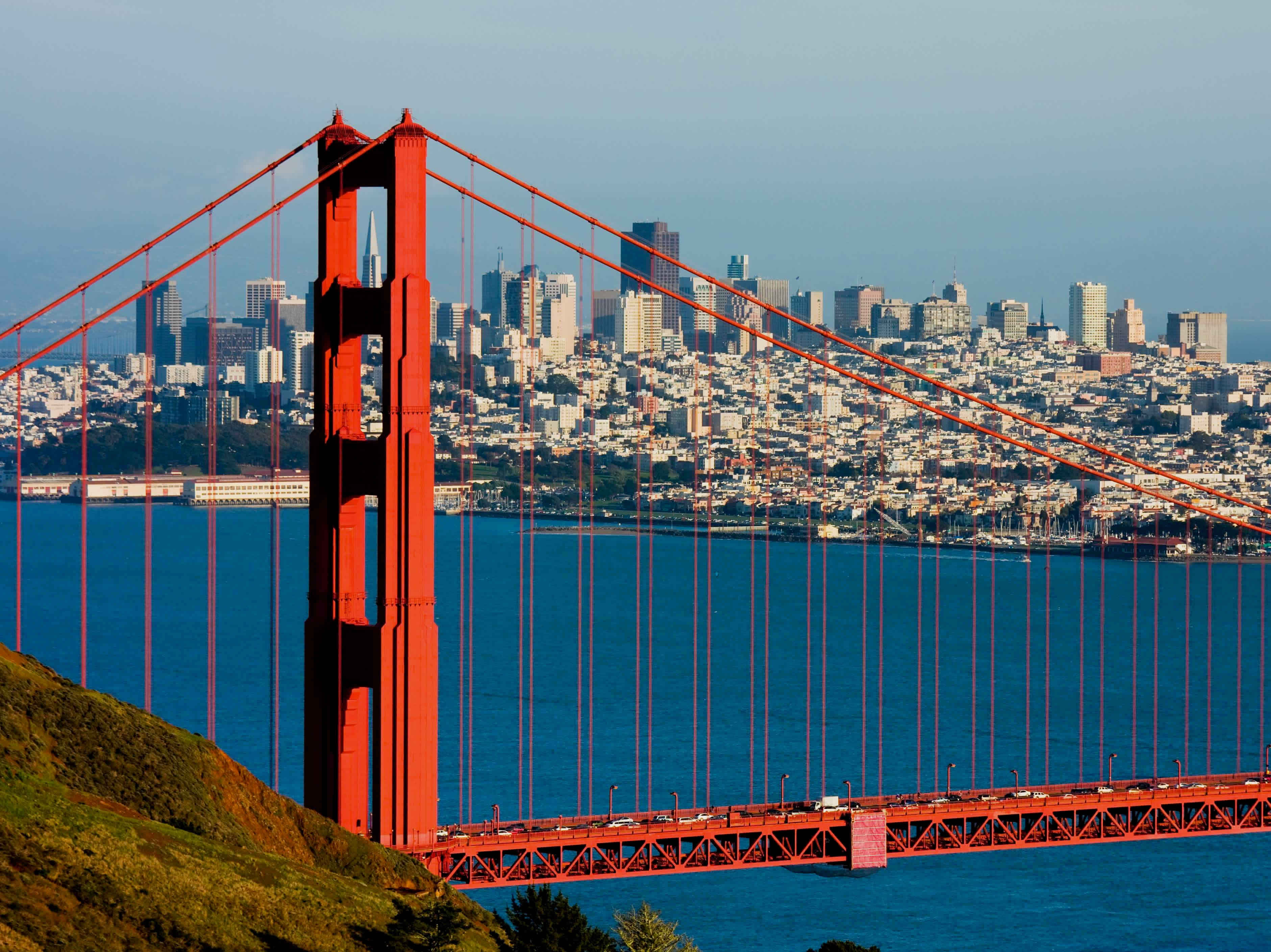 181 Fremont
San Francisco, California
181 Fremont is a high-rise in San Francisco, California that utilizes a megaframe as a primary lateral force resisting system. Because of this, a performance based design was pursued. In the report linked below, I explore an alternative, more traditional lateral system. The design of concrete core shear walls, as well as exterior special moment frames and steel truss outriggers, is explained. From this, the benefits and drawbacks of the existing performance-based system were able to be compared to those of the alternative prescriptive code based design solution.

Click HERE to view an executive summary of the final report.

Click the image below to view the complete final report.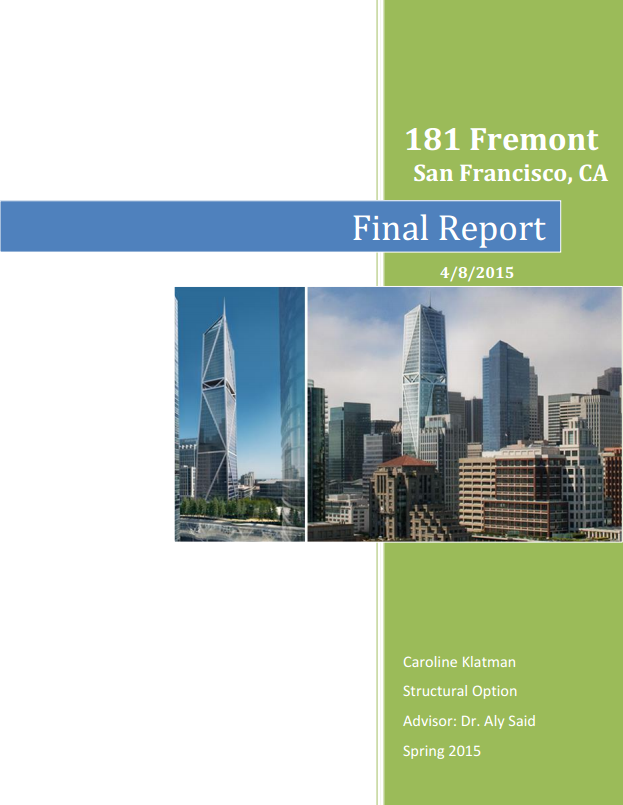 Note: While great efforts have been taken to provide accurate and complete information on the pages of CPEP, please be aware that the information contained herewith is considered a work‐in‐progress for this thesis project. Modifications and changes related to the original building designs and construction methodologies for this senior thesis project are solely the interpretation of Caroline Klatman. Changes and discrepancies in no way imply that the original design contained errors or was flawed. Differing assumptions, code references, requirements, and methodologies have been incorporated into this thesis project; therefore, investigation results may vary from the original design.