NEWS & EVENTS (IN DETAIL)
November 30, 2010
A team of engineers from Penn State and The Aerospace Corporation have created a set of software tools that takes its cues from natural evolution and applies them to solving large, complex planning problems.
Patrick Reed, associate professor of civil engineering, said the evolutionary algorithmic tools, dubbed Genetic Resources for Innovations in Problem Solving (GRIPS), can be applied to very complicated problems that require decision makers to balance trade-offs for costs, risks and several performance goals.
Read the full story on Penn State Live: http://live.psu.edu/story/50126#nw54
November 30, 2010
The Department of Civil & Environmental Engineering has been awarded the Patriotic Employer Award from Employee Support of the Guard and Reserve (ESGR), a program of the Department of Defense, aftr being nominated by civil engineering senior, Justin Long.
The award recognizes employers who give outstanding support to their employees serving in the military reserves. Employers must be nominated by a service member or his or her family.
Read the full story on Penn State Live: http://live.psu.edu/story/50130#nw54
November 16, 2010
Emma Smith, Penn State junior civil engineering student, takes first place in the 2010 Stilettos to Steeltoes competition.
The competition, hosted by Schlumberger and the Society of Women Engineers (SWE), asked female engineering students from colleges across the country to submit essays for a chance to win cash prizes and raise money for their school's engineering programs.
Read the full story on Penn State Live: http://live.psu.edu/story/49872#nw54
October 26, 2010
Patrick Reed, associate professor of civil engineering, leads a team of Penn State civil engineers to evaluate national hydrological models with record six million computing hours, one of the largest single-year allocations of supercomputing hours made for 2010.
Read the full story on Penn State Engineering News: http://www.engr.psu.edu/newsevents/newsdetail.aspx?NewsID=8855
October 19, 2010
Annual Hankin Distinguished Lecture to feature Henry Cisneros, Former Secretary of Housing and Urban Development (HUD) under former President Clinton, on Wednesday, November 17, 2010 at 4 p.m. at the Nittany Lion Inn, Boardroom. Cisneros' topic will be "The Nation's Cities and the American Future."
October 14, 2010
Jeffrey Laman, Professor of Civil Engineering, is first recipient of the annual Harry West Award for the Advancement of Civil and Environmental Education. Jeff will work with the College of Engineering Leonhard Center for Enhancement of Engineering Education to design an active learning environment within C E 441.
October 6, 2010
The annual Donald R. F. Harleman Lecture will feature Gregory B. Baecher, the Glenn L. Martin Institute professor of engineering at the University of Maryland, at 5 p.m. on October 12 in room 101 Chambers Building. Baecher will discuss Tolerable Risk in Coastal Protection.
Read the full story on Live: http://live.psu.edu/story/48885#nw54
October 6, 2010
The Penn State Chapter of the American Society of Civil Engineers (ASCE) will host its annual career fair at 9 a.m. on October 12 at the Days Inn Penn State, 240 South Pugh Street, State College. More information on the event can be found on the group's website at http://www.engr.psu.edu/asce/career%20fair.html online.
Read the full story on Live: http://live.psu.edu/story/48884#nw54
September 30, 2010
Penn State's Thomas D. Larson Pennsylvania Transportation Institute has received an award of up to $3.5 million from the U.S. Department of State to enhance the security of U.S. embassies and other facilities overseas through research and development related to anti-barrier protection systems.
Read the full story on Live: http://live.psu.edu/story/48716#nw54
September 9, 2010
Dr. Daniel Linzell has recently been elected an ASCE Fellow in recognition of his continued support to ASCE and the civil engineering profession.
September 3, 2010
Andrew Scanlon, Professor of Civil Engineering, has been appointed as the Hankin Chair of Residential Construction, beginning October 3, 2010, for a one-year term. An international search for a new Hankin Chair will be conducted this fall to fill the chair beginning in the Fall, 2011, or as soon as possible thereafter.
September 3, 2010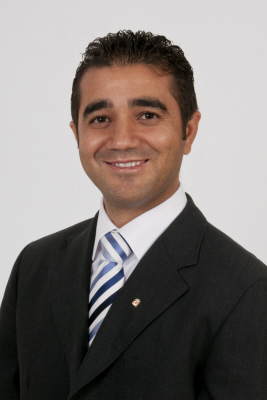 Abdulilah Z. Zineddin (BS '98, MS '99, Ph.D. '02) has joined Gannett Fleming, an international planning, design, and construction management firm. With more than 12 years of experience, he serves as the general manager for hte Abu Dhabi, U.A.E., office, that opened in 2010. Zineddin is responsible for managing the firm's Abu Dhabi office and strategically expanding Gannett Fleming's presence in the Middle East.
August 23, 2010
A dry streambed in a small wooded valley near Penn State's Stone Valley Recreation Area became a "living" laboratory Wednesday (Aug 18) for a group of State College Area High School students getting an early taste of earth science. Instructing the students was Chris Duffy, Penn State professor of civil enginering.
Read the full story on Live: http://live.psu.edu/story/47937
August 20, 2010
Dr. Peggy Johnson has been named the 2010-2011 Vice President of the Environmental and Water Resources Institute (EWRI) of ASCE. Dr. Johnson will go through the four year leadership cycle of EWRI's Vice-President, President-Elect, President, and Past-President. Her term as Vice-President will commence on October 1, 2010, and will extend through September 30, 2011. According to the EWRI By-Laws, the Vice-President's role on the Governing Board is as follows: In addition to other duties as may be assigned from time to time by the EWRI President, the EWRI Vice President shall prepare the agenda for and preside at an annual EWRI Council Weekend.
August 16, 2010
Michael Turns has been appointed as the new Associate Director of the Pennsylvania Housing Research Center. The Pennsylvania Housing Research/Resource Center serves the home building industry and the residents of Pennsylvania by improving the quality and affordability of housing. The PHRC conducts applied research, fosters the development and commercialization of innovative technologies, and transfers appropriate technologies to the housing commuity. Mike started in his new position August 16, 2010. www.engr.psu.edu/phrc
August 4, 2010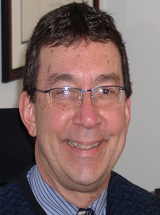 A Civil Engineering-led project will instrument the vehicles of 240 drivers and observe them with miniature cameras and electronics as they drive along Central Pennsylvania roads. The In-Vehicle Driver Behavior Field Study, a 30-month long, $1.4 million project, is one of six funded by the Strategic Highway Research Program (SHRP) 2. The study seeks to obtain a clearer and more accurate knowledge of road crash causes, leading to an improved understanding of effective countermeasures. The principle investigator for the Central Pennsylvania site is Paul Jovanis, Professor in the CEE Transportation group. The research team is multi-disiplinary including Professor Sean Brennan of Mechanical Engineering, Dr. Zoli Rado and Philip Garvey of the Penn State Larson Transportation Institute, and several graduate students and technician staff from the Institute. The team is currently preparing space to manage study participants and install hardware in their vehicles. Data collection on roads around the campus is expected to begin this fall.
August 4, 2010
The Glunt Fellowship has opened doors for recipient Brian Wolfgang (BS C E, MS A E) who is now employed by Brennan Glantz, 1995 Glunt Fellowship recipient and president of Engineering Projects, Inc.
Read the full article published in Nation's Building News, on-line newspaper of NAHB
July 30, 2010
Daniel G. Linzell, associate professor of civil engineering and director of the Protective Technology Center, was one of six people nominated to chair task groups affiliated with teh Structures Stability Research Council (SSRC - www.stabilitycouncil.org). The Council is one of the preeminent groups in the world focusing on stability related research and practice. It offers guidance to specification writers and practicing engineers by develping both simplified and refined calculation procedures for the solution of stability problems and assessing the limitations of these procedures. Linzell has been asked to chair TG04, Stability of Steel Bridges, a task group that was created by the merger of four existing TGs in conjunction with a major reorganizational effort at SSRC.
July 1, 2010
Andrew Holland (BS '05), a current resident of Naples, Florida, ran the Boston Marathon in April. A full article is available at naplesnews.com.
July 1, 2010
William P. Macon (BS '79) has been named Office Principal at Baker's San Antonio, Texas Office. He also serves as senior client manager for Department of the Air Force programs and customer agencies. A full article is available at mbakercorp.com.
June 29, 2010
William M. Brennan (BS '72) has been named Chief Operating Officer for Skanska Building Inc., building-business unit. Brennan will be responsible for the company's Rockville, MD and Blue Bell operations.
June 9, 2010
The 2009-2010 Penn State ASCE/AISC Student Steel Bridge Team received a personal request from by National Steel Bridge Alliance Director William McEleney to display their bridge at the 2010 International Bridge Conference in Pittsburgh, PA. The International Bridge Conference has been in existence for 27 years and is one of the most prominent conferences in the world focusing specifically on bridges and the bridge industry. Last year's conference attendees hailed from 49 states and 19 countries.
Five members of the team attended the conference to assemble and display the bridge. Many visitors, including Penn State Civil and Environmental Engineering alums and past steel bridge team members, stopped by to view and comment on the bridge and recognize the effort and skill required to design and construct it. At the completion of the conference, the NSBA asked Penn State to return again next year. Looks like this may become an annual trip!!
June 1, 2010
Thorsten Wagener, associate professor of civil engineering, has won an award for a paper he co-authored. The paper, "A formal framework for scenario development in support of environmental decision-making," was selected by the journal Environmental Modeling & Software as a 2009 best paper in its integrated modeling category. Scenarios are possible future states of the world that represent alternative plausible conditions under different assumptions. According to Wagener, scenarios are often developed in a context relevant to stakeholders involved in their applications since the evaluation of scenario outcomes and implications can enhance decision-making activities. The paper reviews the state of the art in scenario development and proposes a formal approach to scenario development in environmental decision-making. The paper is a collaboration of 20 researchers from the U.S. and Canada. More information on the project can be found online at www.sahra.arizona.edu/scenarios.
May 25, 2010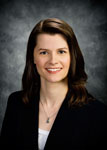 Penn State Alumni Association Alumni Achievement Award—2010
Rachel L. Tereska is a founder and principal of Newell, Tereska & MacKay Engineering, Inc., a women-owned engineering firm in Dillsburg, Pa. The central Pennsylvania firm provides professional engineering design and training services for public and private sector clients.

Since graduation, Tereska has been working in the areas of hydrologic analyses, hydraulic modeling, and technical course instruction. In particular, she conducts hydrologic and hydraulic analyses for bridge and culvert replacement projects, primarily for the Pennsylvania Department of Transportation (PennDOT). Tereska is leading the analyses of several two-dimensional (2D) models for complex stream and river environments and is one of the few engineers in Pennsylvania performing 2D modeling. She has engaged in the development and instruction of six statewide PennDOT courses on hydrology, hydraulics, scour, and waterway permitting. In addition, she has instructed a portion of a Professional Engineer (PE) review course for different organizations. All civil engineering designers must eventually be licensed, so these continuing education activities are critical to advancing engineers across Pennsylvania.

NTM Engineering was established in 2006 by Tereska, fellow Penn State alumna Donna Newell, and two other partners. The firm's core services include hydrologic and hydraulic studies, waterway permitting, stormwater design and permitting, technical course development and instruction, and transportation and bridge engineering services. Tereska holds professional engineering licenses in Delaware, New York, and Pennsylvania.

While a student, Tereska completed a competitive accelerated program for integrating the bachelor's and master's degrees in civil engineering. She lives in Hummelstown, Pa., with her husband, Tony, and daughter, Amber.
May 11, 2010
Two graduate students from the Department of Civil and Environmental Engineering have received Science To Achieve Results (STAR) fellowships from the Environmental Protection Agency.

The students, Joseph Kasprzyk and Christa Kelleher, are doctoral candidates in civil engineering.

Created in 1995, the STAR program supports graduate students focusing on environmental studies and has awarded approximately 1,500 fellowships since its inception. The award includes up to $37,000 per year of support, including $12,000 per year for tuition and fees, $20,000 per year for a monthly stipend and an annual expense allowance of $5,000. Doctoral students can be supported for a maximum of three years.

Kasprzyk's project is titled "Balancing the Economic and Ecological Sustainability of Water Supply in the Susquehanna River Basin Under Climate Change." He is examining how groundwater supply and water management is vulnerable to climate change and increasing water demands in the Susquehanna River Basin.

Kasprzyk's adviser is Patrick Reed, associate professor of civil engineering. A native of Butler, Pa., Kasprzyk received his bachelor of science in civil engineering from Penn State in 2007.

Kelleher's project is titled "Evaluating the Evolution of Habitat for Fish Species in Headwaters Across the United States." She is investigating how different climates and geographic settings affect the availability of habitats for fish.

Kelleher's adviser is Thorsten Wagener, associate professor of civil engineering. A native of Tigard, Ore., Kelleher received her bachelor of science in civil and environmental engineering from Lafayette College in 2008.
May 5, 2010
Christa Kelleher, Ph.D. student in Water Resources Engineering has been given an Outstanding Student Paper Award by the American Geophysical Union for a poster presentation during the 2009 Fall Meeting. Her poster was titled "Understanding the Spatio-Temporal Variability of Stream Temperature Across Pennsylvania". This award is given to less than 5% of all student presenters.
April 12, 2010
Thorsten Wagener has been given a Walter L. Huber Civil Engineering Research Prize of the American Society of Civil Engineers, 2010. The citation reads: For pioneering research on rainfall-runoff modeling in gauged and ungauged catchments that has significantly advanced engineering practice and research related to flood forecasting and the sustainability of water resources systems under the risks posed by climate change.
April 6, 2010
Matthew Yates, a graduate student in environmental engineering, has been selected to receive a 2010 National Science Foundation Graduate Research Fellowship.
Yates will receive $30,000 over three years to fund his education.
His area of research is microbial fuel cells, which are systems that use bacteria to break down substrates and produce electricity from them. More specifically, he focuses on optimizing the system by looking at the bacterial community to figure out which bacteria give the highest power production and to discover new bacteria that are able to produce power.
His adviser is Bruce Logan, Kappe professor of environmental engineering.
March 12, 2010
Thorsten Wagener, associate professor in civil engineering, has been award the Research Fellowship by the German Alexander von Humboldt Foundation. "Humboldt Research Fellowships for experienced researchers are the instrument with which the Alexander von Humboldt Foundation enables highly-qualified scientists and scholars from abroad, to spend extended periods of research in Germany". This fellowship will fund up to 18 months of stay in Europe over the next three years, including his sabbatical stay at the University of Freiburg and the Technical Universities of Vienna and Delft.
March 8, 2010
Joseph Raymond Reed, professor emeritus of civil engineering, died on Feb. 27, 2010, at Mount Nittany Medical Center. Reed received his B.S. in 1952 and M.S. in 1955 from Penn State and a Ph.D. from Cornell University in 1971. His specialty was hydraulics. He began his Penn State career as an instructor in 1953. In 1955 he took military leave to enter active duty with the U.S. Air Force as a construction liaison officer to the Army Corps of Engineers in Dallas, TX. He was honorably discharged in 1959 and later retired as a captain from the Air Force Reserve. In 1964 he went to study at Cornell, where he held a science-faculty fellowship from the National Science Foundation. He returned to Penn State in 1967 until retiring in 1995.
During his tenure, he taught more than ten different courses and produced more than 40 publications, many of which were hydroplaning studies for the Thomas D. Larson Pennsylvania Transportation Institute. He presented papers in Australia, Switzerland, and Taiwan. He received outstanding awards from the College of Engineering as teacher in 1982 and adviser in 1993. The University gave him the Excellence in Advising Award in 1994. He was a life time member of the American Society of Civil Engineers and a registered professional engineer in Texas.
His University service included the Faculty Senate; Hearing and Appeals boards; and commencement marshal. He was lead adviser to Tau Beta Pi and received their national award for leadership and service in 1985. Reed started the endowed Harleman Lectureship in Water Resources Engineering in the Department of Civil and Environmental Engineering.
Reed will be sadly missed by his peers and community. If you would like to read more, please go to: http://www.legacy.com/obituaries/centredaily/obituary.aspx?n=joseph-raymond-reed&pid=140181402.
March 1, 2010
Robyn Colosimo has agreed to undertake an important assignment at the White House Council on Environmental Quality. Effective April 2010, Colosimo will become a deputy associate director for natural resources. This is a senior-level policy position that requires expertise and experience in many areas and involves substantial responsibilities, including advising the director for natural resources, chief of staff, chairman, vice president and president on a diverse set of water resources matters. She will be overseeing federal policy on complex natural resource management issues, most notably the direct oversight of the principles and guidelines updates required by WRDA 2007.
Colosimo will also continue to carry out some of her duties as assistant director of civil works, particularly those geared towards transforming the civil works program in order to create a delivery system that will be simpler and more relevant in the 21st Century.
Colosimo has worked for the U.S. Army Corps of Engineers headquarters since 2001 in many capacities, including the assistant director of civil works (March 2009-present), MVD RIT and Planning CoP leader (May 2008-January 2009), chief of Office of Water project Review (June 2005-March 2009), NAD RIT CW Deputy (Jun 04 - Jan 05), and as a senior water resources planner for 5 RITs. In addition, Colosimo completed a six-month assignment in the ASACW's office as a senior water resources planner. Prior to coming to HQUSACE, Colosimo was a team leader in Baltimore district responsible for the oversight and execution of the Corps technical assistance and support for others programs for the Baltimore District (1990-2000). From 1987 to 1990, Colosimo was employed in the private sector.
Colosimo holds a B.S. in civil engineering from Penn State and an M.S. in policy sciences from the University of Maryland. In addition, Colosimo is a licensed professional engineer in the state of Maryland.