Sponsor a Student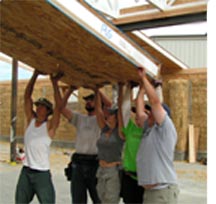 Each year nearly 40 Penn State students and faculty journey to Montana to construct a much needed facility on an American Indian reservation.
Students in the AIHI course series are expected to pay for their own travel costs to Montana. Some students are unable to participate due to financial difficulties. Please consider sponsoring a student in support of this worthwhile learning experience.

Student Sponsor Form

Please return form and donations to :
AIHI
104 Engineering Unit A
University Park, PA 16802

Please makes checks payable to Penn State. All contributions are tax deductable.