Matthew S. Hedrick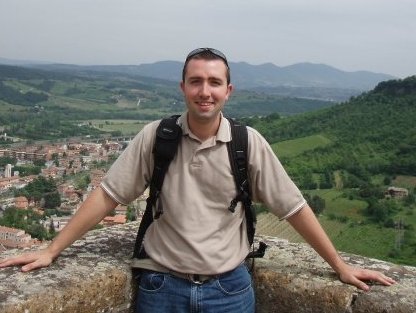 Matthew Hedrick is currently completing his 5th year at The Pennsylvania State University. He will be graduating in May 2010 with his integrated Bachelor and Master of Architectural Engineering, focusing on Construction Management. Matthew is currently the President of the Student Chapter of the Mechanical Contractors Association of America, and the Communications Officer for the Student Partnership for Achieving Construction Excellence. In addition, Matthew is actively involved in the department as a Teaching Assistant for the AE Freshman Seminar and Building Enclosure Science and Design, as well as, an Undergraduate Member of the Computer Integrated Construction Research Program.

Matthew has gained a wealth of practical knowledge and industry experience through internships that he has participated in over the past three summers. For the summers of 2007 and 2008 Matthew worked for Southland Industries in Baltimore, Maryland on the Baltimore Hilton Hotel. He worked as a project management intern onsite for Southland. Last summer, Matthew worked on a variety of projects on the Patuxent River Naval Air Station in Patuxent River, Maryland for Sauer Incorporated. He gained a great deal of experience working for the Government. He learned as much as he could about the practices, procedures, and standards that the Navy uses.

Upon graduation, Matthew looks forward to working for a company that shares his values and has a culture of honesty, integrity, and innovation. The skills, knowledge, and experience that he has gained over his career, so far, will make him a great fit for any company.