reflection
The following figure is a survey evaluation I completes for the ABET organizational requirements the "X" incicates my score. .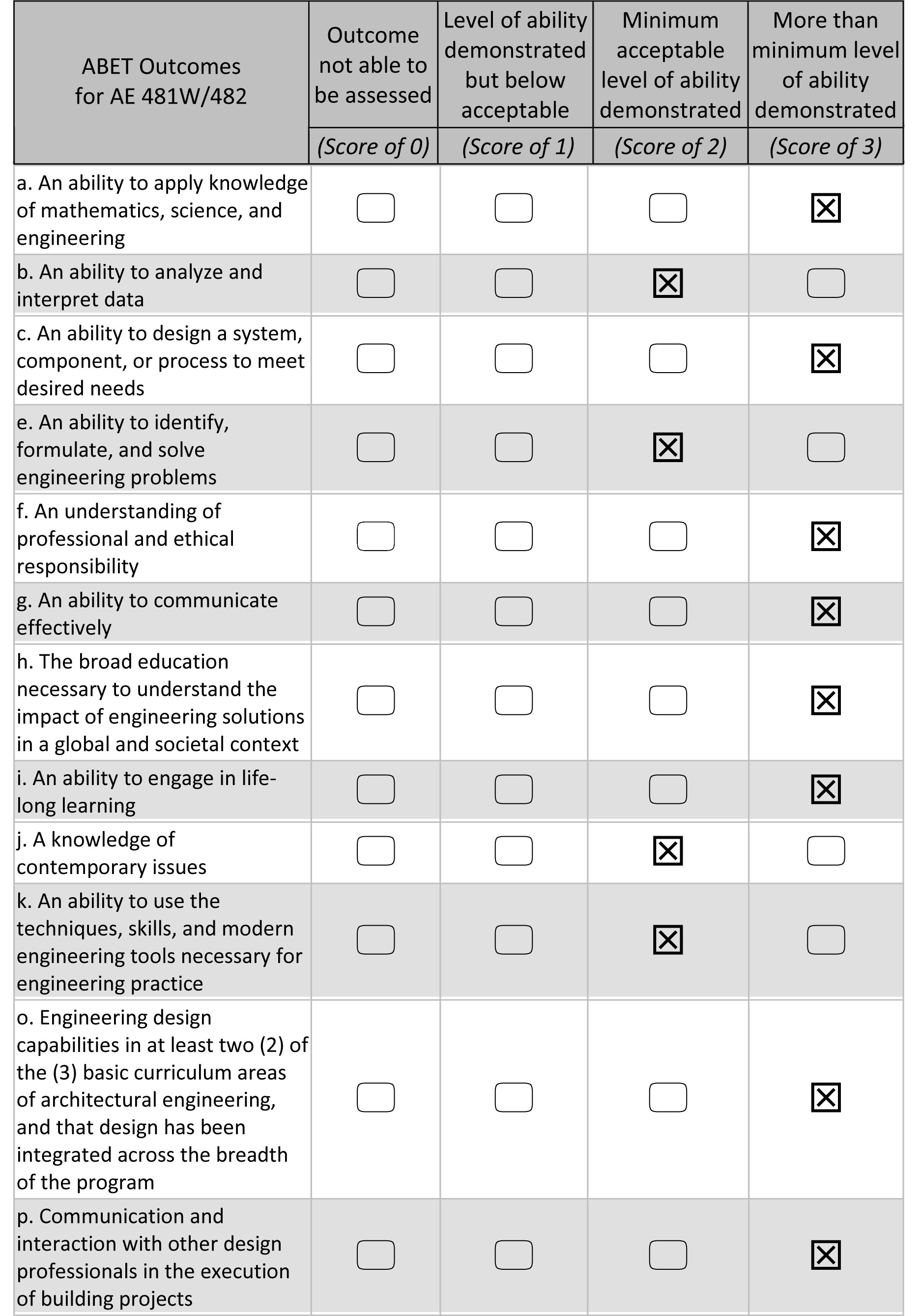 AE 481W/482 Course Reflection
Being a mechanical option AE Student, I felt that the year long senior thesis class was instrumental in both the preparation and evaluation of the skills I have learned though my college career.  The fall assignments were a great way to familiarize students with their building and create the basis of what would become our depth and breadth areas of research.  These classes tested intellectual as well as communication skills that are essential to success in the industry.  I fee that this thesis project has laid the foundation for me to build my future as it has for other Penn State Architectural Engineers.  
 CPEP & Discussion Board Reflection
The Capstone Project Electronic Portfolio (CPEP) is an extremely organized and efficient method to convey project concepts and keep track of completed tasks.  It also serves as a method to display the work done throughout the semesters.  The discussion board proved to be an essential link between the practitioners and students.  Overall it is a fantastic way for professors and administrators to research and evaluate the work done by their students.