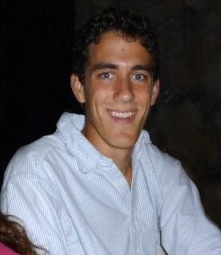 Adam hails from Medfield, Massachusetts, a suburb of Boston. He chose Penn State because of its Architectural Engineering program, a special blend of architectural design and structural/mechanical analysis. Construction Management sparked his interest after working for a small town General Contractor for several years. While there, he was exposed to painting, remodeling and design-build projects. In the AE program he enjoys the business and logistical forethought that CM entails.

Of particular interest to Adam is sustainable alternative energy and building methods. He hopes to one day work for a company that successfully integrates alternative energy sources into each of their projects. He has worked for not only small town contractors but Gilbane Building Company as well. In 2008 he worked in Gilbane's Special Projects Group out of Boston where he assisted in Project Engineering, procurement, purchasing and closeout. Adam would appreciate the opportunity to work in the design field in order to hone his creative skills as an Architectural Engineer.

During the summer of 2009, Adam traveled to Montana with Penn State professor Dr. David Riley and several students to work with the American Indian Housing Initiative. While in Lame Deer, MT, the team installed a grid-tied solar PV system, a solar drain-back hot water system and completed several carpentry projects. This was one of Adam's fondest Penn State memories, solidifying future goals for him.

Aside from academics, Adam is an avid photographer, skier and world traveler. He tries to travel outside the US at least once a year; traveling gives him perspective and focus in his life. Upon graduation, Adam intends to work with an engineering or construction management firm that is on the forefront of the green building industry. His one wish is that sustainability does not fizzle as a fad and that the future embraces this lifestyle as the status quo.