SPECIAL THANKS TO: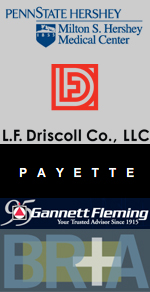 Biography

Abdulwahab Hasan was born in Boulder, Colorado where his father was pursuing his college degree. He then moved back to family's home country, Kuwait, where he spent most of his life. Abdulwahab attended and graduated from an American School in Kuwait. Upon Graduation he was granted a 5 year comprehensive scholarship from the Ministry of Higher Education of Kuwait. This opportunity led Abdulwahab to travel to the United States leaving his family behind to get his Bachelors Degree in the Architectural Engineering from the Pennsylvania State University.  Abdulwahab is now in his 5th year of the Architectural Engineering Program at the Pennsylvania State University focusing on the Construction Management option. He will graduate in May 2011 with a Bachelor of Architectural Engineering degree.
Over the last summer Abdulwahab has interned as an Assistant Project Manager with L.F. Driscoll Co, LLC, a Construction Management firm in the Central Pennsylvania Area. In 2010, he worked on a 268,000SF/$120M state of the art Children's Hospital dedicated for the Penn State Hershey Medical Center. This position gave Abdulwahab the opportunity to work side by side with the Project Managers on the jobsite. He was given major activities to manage such as: contacting subcontractors to complete punchlist items, processing structural steel submittals using Prolog Converge, managing and scheduling out-of-scope jobs, submittal review, creating cost event notification to owner, change order processing, as well as developing and tracking the micropile drilling productivity on a daily basis. Abdulwahab was also safety trained by L.F. Driscoll as well as ICRA trained by the Penn State Hershey Medical Center.

Outside of academics, Abdulwahab's hobbies include soccer, volleyball, jet skiing, and diving. Abdulwahab has played in his high school soccer, volleyball, and basketball team and has led his team through many victories against other schools in Kuwait City. Abdulwahab was also a key member in the National Union of Kuwaiti Students – U.S. Branch. He held the position of Pennsylvania Kuwaiti Student representative. In this position he was responsible for welcoming all new and existing Kuwaiti Student pursuing their studies at Penn State as well as organizing major gatherings for the Kuwaiti community at Penn State.

FOR A COPY OF ABDULWAHAB HASAN'S RESUME

CLICK HERE
General Description:

The Capstone Project Electronic Portfolio (CPEP) is a web‐based project and information center. It contains material produced for a year‐long Senior Thesis class. Its purpose, in addition to providing central storage of individual assignments, is to foster communication and collaboration between student, faculty consultant, course instructors, and industry consultants. This website is dedicated to the research and analysis conducted via guidelines provided by the Department of Architectural Engineering. For an explanation of this capstone design course and its requirements 

click here

.
User Note:
Note: While great efforts have been taken to provide accurate and complete information on the pages of CPEP, please be aware that the information contained herewith is considered a work‐inprogress for this thesis project. Modifications and changes related to the original building designs and construction methodologies for this senior thesis project are solely the interpretation of Abdulwahab Hasan. Changes and discrepancies in no way imply that the original design contained errors or was flawed. Differing assumptions, code references, requirements, and methodologies have been incorporated into this thesis project; therefore, investigation results may vary from the original design.