SPECIAL THANKS TO: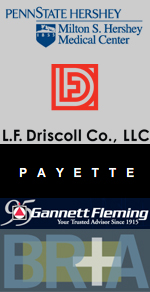 Thesis Research
American Institute of Steel Construction, Manual of Steel Construction. 2nd. Chicago, IL: American Institute of Steel Construction, 1998. Print.
Autodesk, INC. BIM and Cost Estimating. San Rafael, CA: Autodesk, Inc, 2007.
Eastman, Chuck, et al. BIM Handbook: A guide to Building Information Modeling for Owners, Managers, Designers, Engineers, and Contractors. Hoboken, NJ: John Wiley & Sons, Inc, 2008.
Gibb, Alistair. Offsite Fabrication: Prefabrication, Pre-assembly and Modularisation. 1st. New York, NY: John Wiley & Sons, 1999. Print.
Hardin, Brad. BIM and Construction Management. 1st. Indianapolis, IN: John Wiley & Sons, 2009. Print.
Kyocera. (2010). Industrial Products Catalog. Solar by Kyocera.
Mubarak, Saleh. Construction Project Scheduling and Control. 2nd. Hoboken, NJ: John Wiley & Sons, 2010. Print.
Post, Nadine. "Racking Up Big Points for Prefab."ENR: Engineering News Record. 13 September 2010: 74-77. Print.
Revit Architecture (2010). San Rafael, CA, USA: Autodesk, Inc.
RISA-2D (2002). Foothill Ranch, CA, USA: RISA Technologies, LLC.
RS Means, First. Building Construction Cost Data. 66th. Kingston, MA: RS Means Company, INC, 2008. Print.
RS Means, First. Interior Cost Date. 26th. Kingston, MA: RS Means Company, INC, 2009. Print.
U.S. Department of Energy. Building Energy Data Book. Silver Spring, MA: , 2009. Web. 20 Jan 2011.
"Historical Pennsylvania SRECs Prices." SREC Trade, Inc, 2011. Web. 25 Feb 2011.
<http://www.srectrade.com/auctionhistory.php>.
"PVWatts: A Performance Calculator for Grid-Connected PV Systems." National Renewable Energy Laboratory, 2010. Web. 2 Feb 2011.   
<http://www.nrel.gov/rredc/pvwatts/>.
"Solar Panel Discount-Solar Electric Supply." Solar Electric Supply, Inc., 2010. Web. 20 Jan 2011.
<http://www.solarelectricsupply.com/Solar_Panels/solar_panels.html>.
General Description:

The Capstone Project Electronic Portfolio (CPEP) is a web‐based project and information center. It contains material produced for a year‐long Senior Thesis class. Its purpose, in addition to providing central storage of individual assignments, is to foster communication and collaboration between student, faculty consultant, course instructors, and industry consultants. This website is dedicated to the research and analysis conducted via guidelines provided by the Department of Architectural Engineering. For an explanation of this capstone design course and its requirements 

click here

.
User Note:
Note: While great efforts have been taken to provide accurate and complete information on the pages of CPEP, please be aware that the information contained herewith is considered a work‐inprogress for this thesis project. Modifications and changes related to the original building designs and construction methodologies for this senior thesis project are solely the interpretation of Abdulwahab Hasan. Changes and discrepancies in no way imply that the original design contained errors or was flawed. Differing assumptions, code references, requirements, and methodologies have been incorporated into this thesis project; therefore, investigation results may vary from the original design.