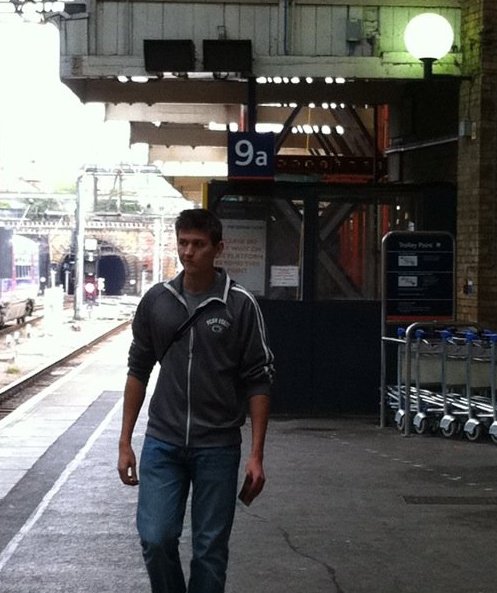 Chris while studying in Leeds
ABOUT CHRIS
Chris Lorenz is currently a 5th Architectural Engineering student in the mechanical option at the Penn State University. He is on schedule to graduate in December of 2012 with a Bachelor of Architectural Engineering.  Chris plans on taking the FE exam this upcoming April so that he can become an EIT upon graduation.
This past summer Chris worked as an intern with the Nutec Group in York, PA in their mechanical department.  While there, he was involved in the mechanical design for a variety of projects.
When not in school, Chris enjoys all sorts of activities including cycling, photography, cooking, rock climbing, golfing, playing his guitar, and geocaching.  In fact, Chris is one of the founding officers in the Penn State geocaching club.