Final Report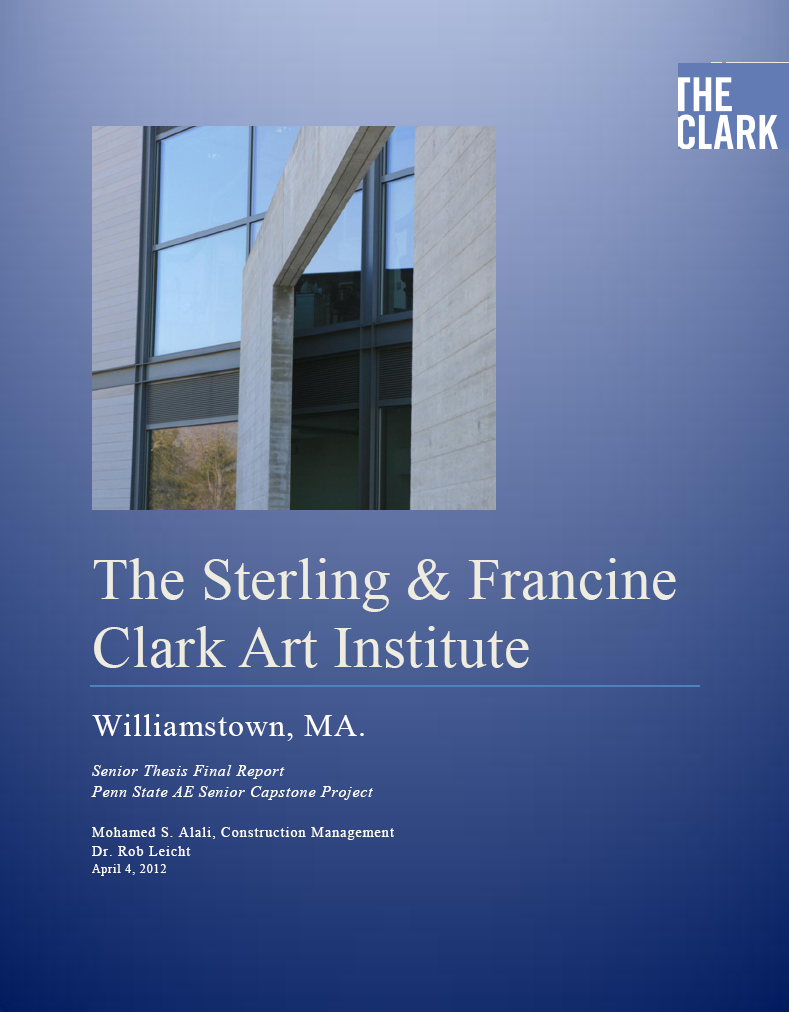 Senior Thesis Final Report is to discuss and provide a comprehensive background and four solutions or enhancements to construction issues about the Sterling and Francine Clark Art Institute through analyzing of schedules, different types of estimates, investigations, and evaluations. The project is adding a new extension to accommodate the new needs. The new addition serves as an exhibition, conference and visitor center, and a new plant where the new addition's equipment such as Heating/Ventilation/Air-Conditioning (HVAC) and electrical units will be placed and to accommodate some of the existing museum mechanical needs.
The four analyses are:
- Implementation of MEP Prefabrication
- BIM Virtual Mockup
- Precast Roof Planks
- Splar Photovoltaic Panels
For the Executive Summary, Click Here.
Final Thesis Poster, Click Here.