Michael Beam | Student Biography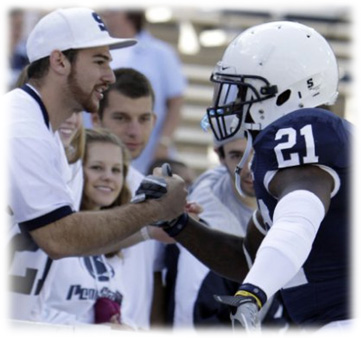 Michael Beam is a fifth year student studying Architectural Engineering at the Pennsylvania State University. In May 2012, at the conclusion of the spring semester, he will graduate with a Bachelor of Architectural Engineering degree with a focus in Construction Management. Throughout his career at Penn State, Michael has been an active participant in several student organizations including the Student Society of Architectural Engineers, and The Student Chapter of the Partnership for Achieving Construction Excellence.
Last summer, Michael worked as an intern with Wohlsen Construction Company out of Lancaster Pennsylvania. Wohlsen Construction Company is a continuously growing company that serves Pennsylvania as well as several other states in the North Eastern United States. The ability to be on site every day provided him with invaluable real-world construction experience and a firsthand look into the challenges of the construction industry on a day-to-day basis. Prior to this internship, Michael had the opportunity to work as part of a four man construction crew performing on-the-job construction work in the residential sector.
Upon graduation, Michael anticipates working as a Project Engineer with an AE or Construction firm acting either as a General Contractor or Construction Manager. Michael also takes part in numerous activities beyond academics. He is involved in several intramural sports including football and soccer. Mr. Beam is also a huge football fan and an avid participant in the student created and student run organization Paternoville, acting as an individual group leader for the past three years. His dedication to constant improvement and learning help him to grow and allow him to be a key member of any project team.
See the Resume sidebar at the right of the page for a download link to Michael's resume.