Technical Assignments




Posted September 22nd, 2001

Technical Assignment 1 Summarizes the findings regarding the background information for the Unionville High School Building Additions and Renovations project. Many factors went into the design and construction of the project and information regarding these parameters can be found within the document. Sections within Technical Report 1 include a Summary Schedule, Building Systems evlatuation, Project Cost evaluation, Existing Conditions and Site Layout Plans, Local Conditions, Client Info, and a Delivery Method evaluation.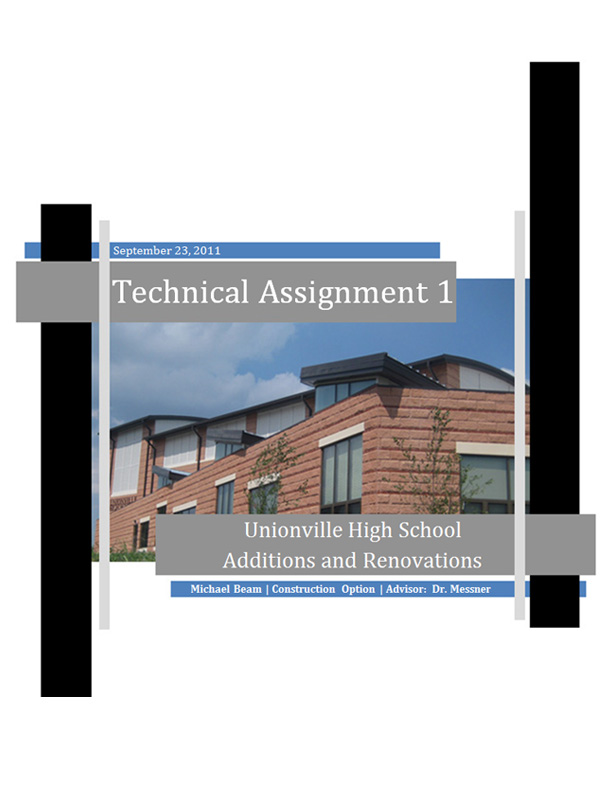 Posted October 19nd, 2001

Technical Assigmnet 2 goes a bit deeper into the building, analyzing more specific areas of the construction process.Included in Technical Report 2 is a Detailed Project Schedule, Detailed Structural System estimate, General Conditions Estimate, LEED evaluation, and BIM Use Evaluation.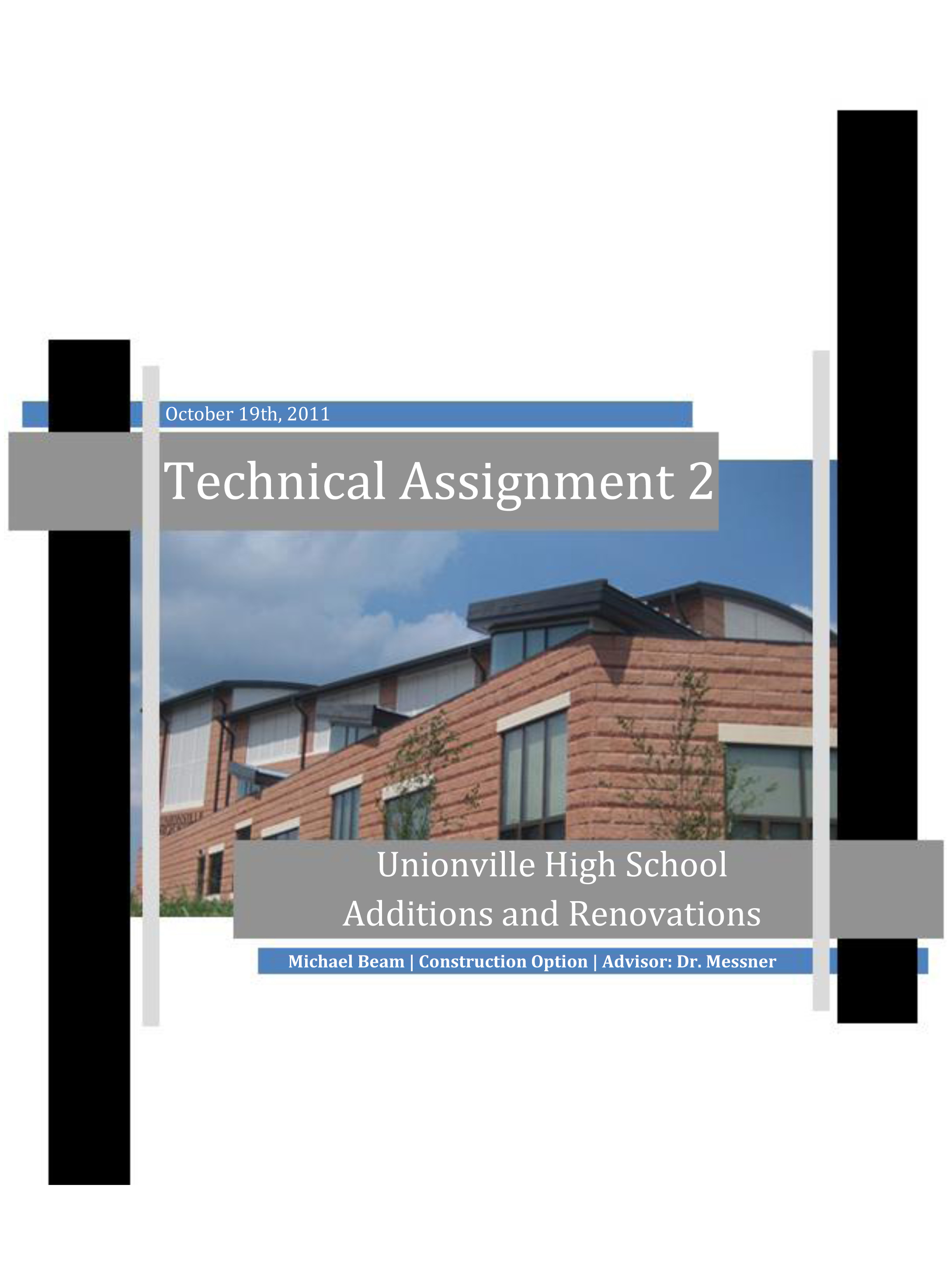 Posted November 15th, 2001

Technical Assignment 3 aims to provide insight into which topics can be targeted for the Thesis Proposal. Industry issues are discussed as well as important project specific items including Schedule Acceleration and Value Engineering. The information gathered through theses sections allows for selection of problem areas, which in turn lead to more specific areas of potential research.