Jenna Dumke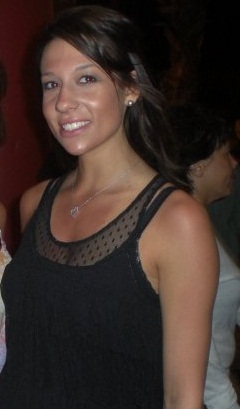 Jenna Dumke is currently a fifth year student majoring in the Architectural Engineering program at The Pennsylvania State University. She will graduate in May 2013 with an integrated Bachelor and Master Degree in Architectural Engineering (BAE/MAE) with a focus in Construction Management.
For the past three summers, Jenna has gained valuable experience in different areas of the construction industry. In 2010, Jenna began interning with DPR Construction in Falls Church, Virginia where she worked on a data center project. In 2011, Jenna continued working for DPR on a Medical Office Building for Kaiser Permanente. This past summer, Jenna returned to the data center industry with Mark G. Anderson Consultants and worked on two separate projects located in Richmond, Virginia and Toronto, Canada. Also during the summer, Jenna participated in the Appalachia Service Project in Sunbright, Tennessee building and repairing homes to put some of her construction knowledge to work and help the community.
Jenna is also involved in many activities and organizations at school, including the Student Society of Architectural Engineers (SSAE), the Student Chapter of the Partnership for Achieving Construction Excellence (S:PACE), and the Design Build Institute of America – Penn State Student Chapter (DBIA). She is also a teaching assistant for Professor Bowers in the AE department (AE222). Previously, Jenna was a member of the Penn State All Girl Competitive Cheerleading team. Jenna also enjoys spending time with friends and family, vacationing, and yoga. For more details on work experience, leadership and extra-curricular experience, and awards and honors, please see Jenna's résumé.
Ingenuity | Quality | Enjoyment | Integrity