Patrick Zuza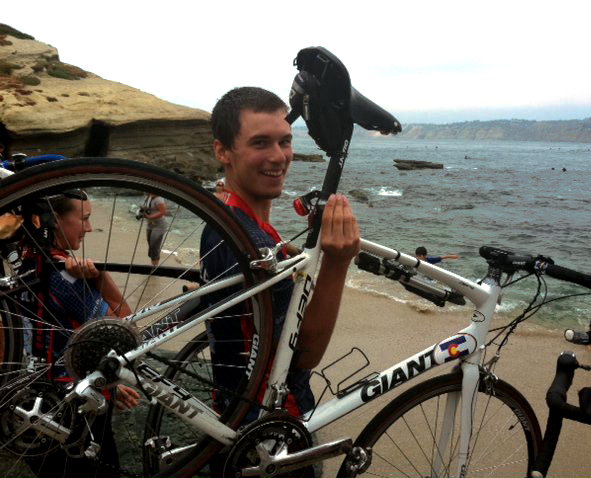 Patrick Zuza is in his 5th year of study in the Architectural Engineering program at Penn State University. He has earned a passing grade on the Fundamentals of Engineering Exam (FE) and will gain EIT certification upon graduation in May 2013. Patrick has also completed a minor in Architectural Studies while studying abroad in Rome, Italy during the summer of 2010.
Patrick Zuza has been a proponent of shrinking the gap between students and industry professionals. As a leader in the student/alumni AE mentorship program, Patrick organized social events, fostered mentor/mentee relationships, and spearheaded project initiatives.

During the summer of 2011, Patrick embarked on his single most important and eye-opening adventure. He joined the 2011 NC2SD Bike and Build team with 32 other individuals and bicycled over 3600 miles from Nags Head, North Carolina to San Diego, California. The goal of the trip was to raise money, raise walls of new Habitat for Humanity houses, and raise eyes about the affordable housing crisis sweeping the nation. Through this trip, Patrick leaned that there is a whole lot more good in our country than there is bad.

In his spare time Patrick enjoys bicycling, running, tai-chi, yoga, cooking, reading, and playing guitar. For more details on work experience, leadership and extra-curricular experience, and awards and honors, please see Patrick's résumé.
Ingenuity | Quality | Enjoyment | Integrity