Technical Assignments
Technical report one discusses about the exsiting structural system of the new Piez Hall extension. Included in this report are an overview of the structural system, calculations of various kinds of loads, spot checks on several different structural members such as column, beam, and floor slab.
Technical report two discusses and compares three alternative floor systems to the currently existing floor system in the Piez Hall addition. The current floor system is a two-way flat slab with drop panels, it is compared to a composite steel deck, a pre-cast hallow core planks on concrete girder, and a one-way post-tensioned slab. The criteria for comparison includes cost, weight, depth of each floor system, architecture, fire rating, vibration, lead time, and constructability. These factors will be used to determine the feasibility of each system.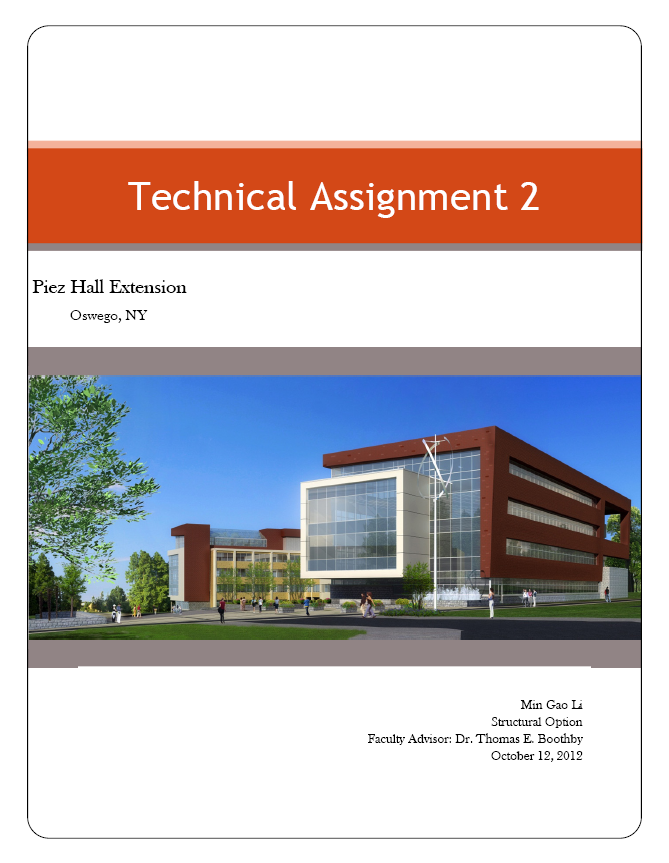 Technical report three contains an analysis of the lateral system of Piez Hall extension. Stiffness of lateral elements, center of rigidity, center of mass, direct and torsional shear strength, building torsion, serviceability, and overturning moment are also disscussed throughout the entire report. Spot checks on a selected column and shear wall was performed to verify the adequacy of the elements to resist both gravity and lateral loads. A ETABS model of the building was generated to complete the tasks above.