About Josue Fernandez
...........................................................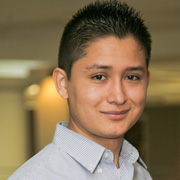 Josue Fernandez is completing his fifth year in the Architectural Engineering Program at The Pennsylvania State University. Upon graduation in May 2014, Josue will have earned his Bachelors of Architectural Engineering degree, with a focus in construction management. Josue has had an active role in a variety of professional and student organizations including mentor in the Penn State Chapter of the Architectural Engineering Institute (Student Society of Architectural Engineers), affiliate of the Student Society of the Partnership for Achieving Construction Excellence (S:PACE), and member of the Design Build Institute of America (DBIA).
During the past four summers, Josue has contributed to the success of various projects of multiple firms. Over the summers Josue has been fortunate to be part of Gauthier, Alvarado & Associates (an architectural and engineering firm), NJF Contractors (a construction subcontractor company), Dewberry (a multi-disciplinary company), and The Whiting-Turner Contracting Company (a construction management firm). In Dewberry, Josue primarily aided in submitting RFI's utilizing Revit MEP and planned mechanical system ductwork for multi-purpose facilities. While at Whiting-Turner, Josue mainly performed QC/ QA reports, submittals, RFI's for multiple divisions. He additionally, assisted in acquiring bids from various subcontractors for project buyout.
Josue is also very interested in many athletic activities available on campus. He has been a member of the Penn State Racquetball Team for 2 years and has enjoyed playing soccer since 1st grade. In his free time you can often find him playing one of many sports, including football, baseball/softball, volleyball, and racquetball.
Josue Fernandez's Resume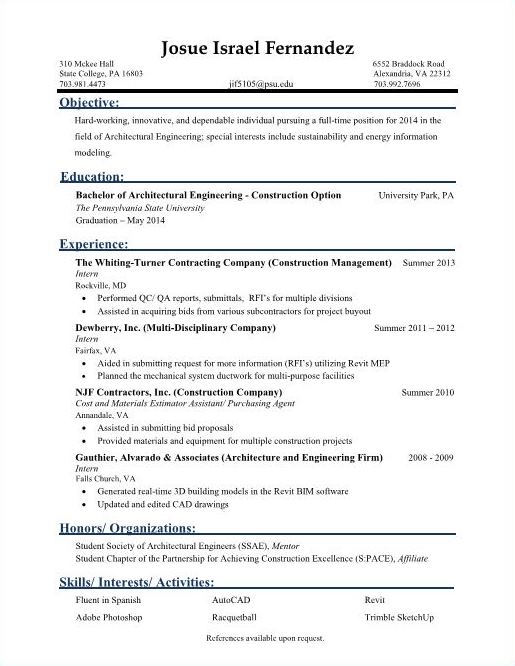 ALL IMAGES/RENDERINGS OF BLOCK 12 WERE GENEROUSLY SUPPLIED BY DESIGN COLLECTIVE. ALL CONSTRUCTION PHOTOGRAPHS AND INFORMATION WERE GENEROUSLY SUPPLIED BY THE WHITING-TURNER CONSTRUCTION COMPANY.