Final Report
...........................................................
This is my 2014 senior thesis final report. This report will analyze three analysis topics and one critical industry research topic. The construction challenges for Block 12 will be identified, along with potential solutions. The potential solutions will further be examined along with the architectural and mechanical breadths. The architectural breadth involves analyzing the benefits of changing the stone veneer to EIFS, while the mechanical breadth involves analyzing the benefits of a sensible wheel for the retail level.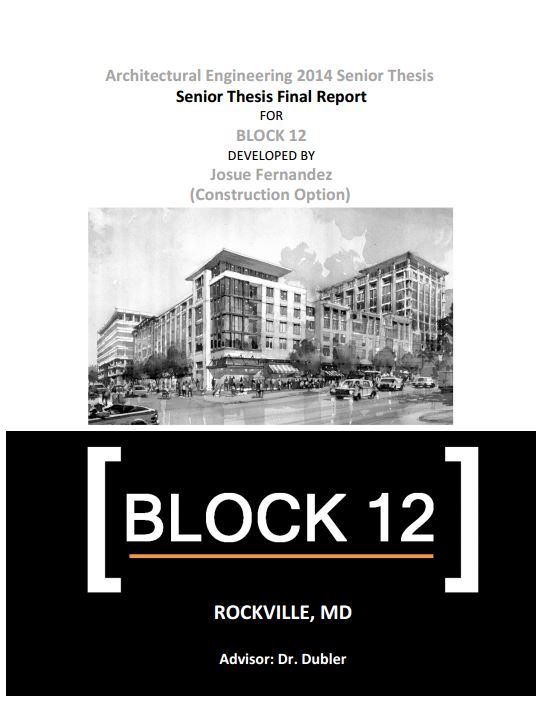 Executive Summary
ALL IMAGES/RENDERINGS OF BLOCK 12 WERE GENEROUSLY SUPPLIED BY DESIGN COLLECTIVE. ALL CONSTRUCTION PHOTOGRAPHS AND INFORMATION WERE GENEROUSLY SUPPLIED BY THE WHITING-TURNER CONSTRUCTION COMPANY.