Building Statistics

General Building Data
Building Name:
University of Virginia's College at Wise New Library
Location:
Wise, Virginia
Site:
University of Virginia's College at Wise
Building Occupant:
University of Virginia's College at Wise
Occupancy:
Type A-3, Type B, and Type S-1
Size:
68,000 SF
Number of Stories Above Grade:
6
Date of Construction:
August 2012 – August 2015
Cost:
$43 million
Project Delivery Method:
Design-Bid-Build
Project Team
Owner:
University of Virginia' College at Wise
Architect:
Canno Design
Landscape:
Hill Studio
Structural:
Cannon Design
MEP:
Thompson and Litton
Lighting Consultant:
Lafleur Associates
Construction Manager:
Quesenberrys, Inc.
Civil:
Thompson and Litton
AV/Acoustics:
Shen Milsom Wilke
Foodservice Design:
Culinary Advisors
Architecture

The University of Virginia's College at Wise New Library is to be located directly between the existing lower and upper campuses. Currently there is a steep 60 ft hill (Image 1) dividing these two parts of campus with a long and limited access staircase. The New Library will be integrated into the hillside and will serve as a significant link between the two parts of campus. One feature of the New Library's design is the exterior staircase. This will allow students to travel easily between upper and lower campus (Image 2). The University Architect wanted the building to bring a sense of cohesion to the existing buildings on campus (Image 1). He asked the design team to create a design in which it would seem as if all the other buildings on campus had been based off of the New Library, even though it would be the newest building on campus. Architectural materials such as brick, stone, and cast stone, were chosen for the library's façade, as these are common to the existing buildings on campus. A similar style roof was also chosen for the new library.

A large number of windows are located on all sides of the building in order to allow in plenty of natural light, as well as provide beautiful views of the surrounding campus (Image 3). Rectilinear outdoor spaces are also important in the New Library's design as they link the campus' existing linear walkways and rectangular seating areas to the new building and its outdoor terraces.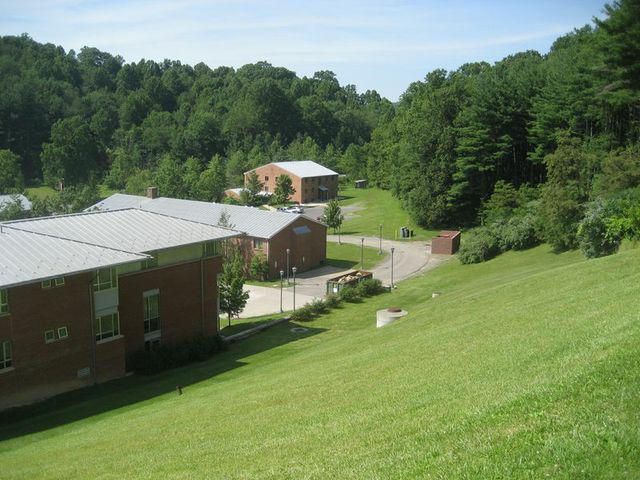 Image 1: Existing buildings at the base of the 60FT Hill where the New Library will be built (Courtesy of Cannon Design)
Image 2: View of Exterior Staircase (Courtesy of Cannon Design)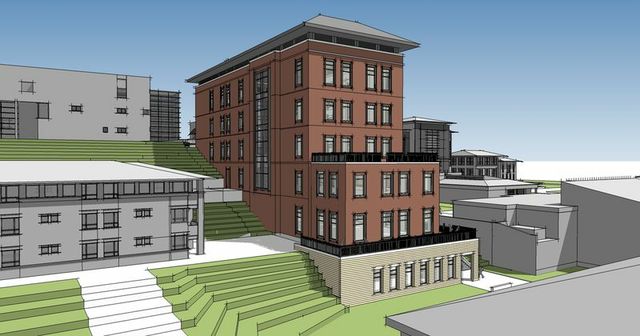 Image 3: View of the North-West corner of the library showing the large number of windows (Courtesy of Cannon Design)
Major National Model Codes
2009 Virginia Statewide Building Code (Adopts Chapters 2-35 of IBC 2009)
ASCE 7-05 (Minimum design loads for buildings and other structures)
ACI 318-08 (Building code requirements for structural concrete)
ACI 530-08 (Building code requiremnets and specifications for masonry structures)
AISC 360-05 (Steel Construction Manual 13th Edition)
2009 International Mechanical Code
2008 National Electric Code
2009 International Plumbing Code
2009 International Fuel Gas Code
2009 International Energy Conservation Code 
2009 Virginia Fire Prevention Code
Zoning
Occupancy Type:
Mixed-used, Non-separated
Occupancy Classification:
A-3, B, and S-1
Construction Type:
IB Fully Sprinkled
Maximum Number of Stories:
12
Maximum Building Height:
180 FT
Allowable Floor Area per Story:
Unlimited Area (UL)
District Zoning:
Project will be constructed on Commonwealth of Virginia
Property, codes or zoning ordinances of local political subdivisions do not apply.
Historical Requirements
May be applicable due to the historical nature of the buildings on campus
Waiting to hear back from architect for more information
Building Enclosure
Façade
A large portion of the library's façade is brick with several small bands of cast stone. The east and west ends of the building incorporate sandstone veneers to accent the entrances into the building while also serving as retaining wall structures (Image 4). These traditional materials are currently found on many of the surrounding campus buildings, and will help connect the new library to the existing campus.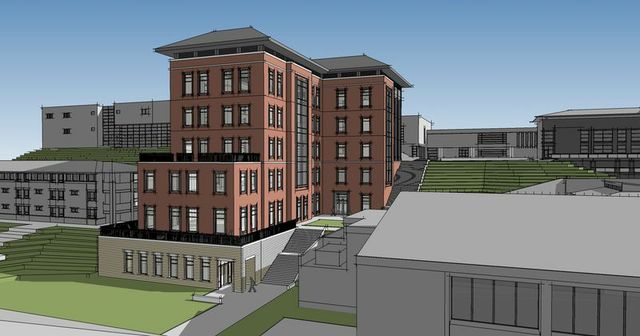 Image 4: Limestone veneer on the west side of the New Library (Courtesy of Cannon Design)
Windows
Along with a number of typical clear glass windows, glazed aluminum curtain walls are also located on all sides of the building and cover most of the South-East corner. These glass curtain walls were incorporated in to the building's façade in order to maximize natural light into the library. Image 5 shows the finalized concept design for these curtain walls on the South-East corner. The type of glass panels used in the curtain wall systems include clear, tempered, translucent, and spandrel glass.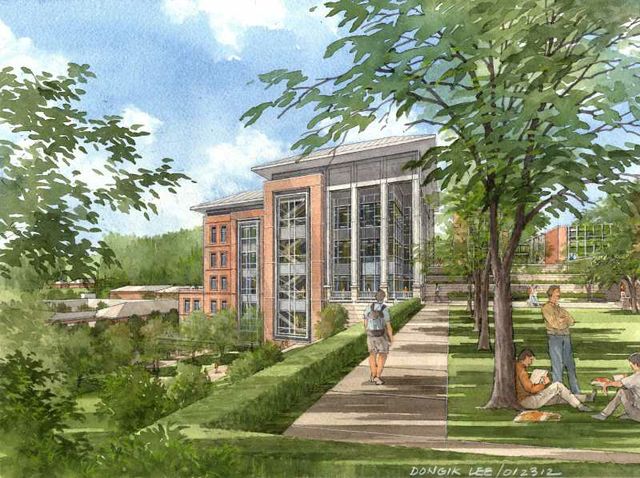 Image 5: Primary Roofing Details (Courtesy of Cannon Design)
Roofing
The primary roofing system of the New Library (Image 6) is adhered thermoplastic membrane roofing that is applied over 1.5" steel decking. There is also a small flat roof (Images 7 and 8) on the west side of building on which adhered thermoplastic membrane roofing is also applied, but is adhered to roof cover board rather than steel decking.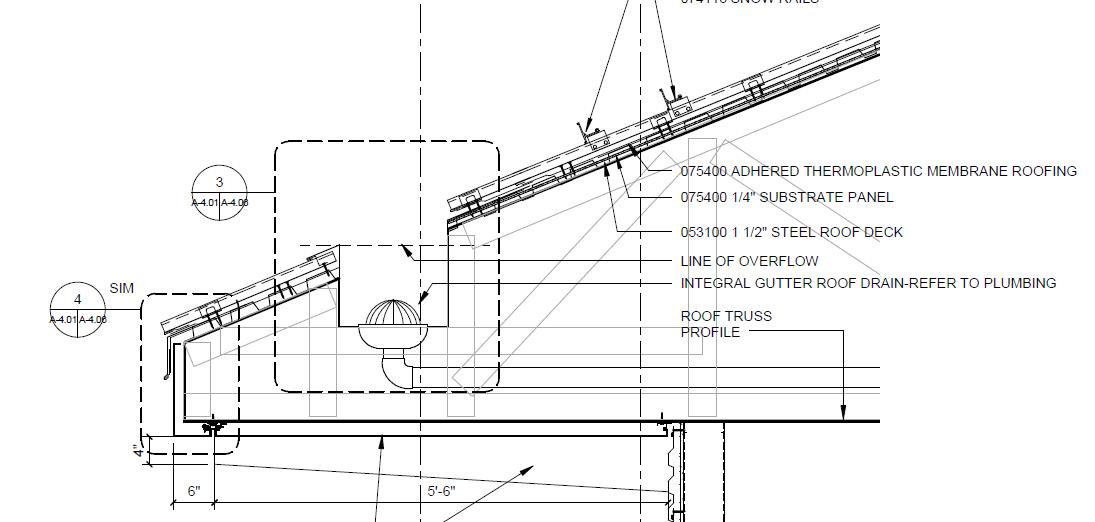 Image 6: Primary Roofing Detail
Primary Engineering Systems
Structure
Foundation
The New Library will be supported on a shallow foundation which will consist of individual spread footings and continuous strip footings, both of which will bear on bedrock.

The individual spread footings are located under steel columns, and range in size from 8'x8' to 12'x12'. Continuous strip footings are located under the perimeter foundations walls. Many of the footings are stepped in order to limit the amount of excavation required.
Soil loads from the hillside are retained using a temporary leave-in-place soil retention system which includes the use of soil nails and shotcrete covering. It is expected that the rock anchors will deteriorate over time, so the foundation walls are designed to resist the full soil load. This was done by designing the foundation walls with a fixed-base condition and eccentric footings, providing sufficient rebar to resist flexure, and providing lateral support at upper floor levels.
Framing
The New Library's floor system is a composite steel system comprised of 4 ½" normal weight concrete reinforced with 6x6-W2.9xW2.9 welded-wire-fabric on 2" 18 gage steel deck (6 ½" total thickness) and steel wide flange members. The deck typically runs perpendicular to wide flange steel members, and in cases where the deck runs parallel to the members, #4 x 4'-0" rebar is placed at 18" on center to decrease cracking due to tensile forces in the concrete slab. Composite action is achieved by transfer of the load from the slab to the members by ¾" diameter x 3 ½" long shear studs.
Typical members used to frame Level 2 up through Level 6 are primarily W16x26 beams. Smaller beams, such as W14x22, are used in areas around the stairwells and larger beams, such as W18x35, are used in areas of high student traffic. Typical interior girders supporting these beams are W25x55 and spandrel girders vary in size depending on location.
All of the main structural columns in the New Library are wide flange steel members. Most of the columns have a 12" depth and vary in weight, with the majority ranging between W12x45 and W12x65. The largest columns in the building are W12x170 and they extend between Level 1 and Level 3. The need for these larger columns is due to the increased tributary area, as compared to typical bays, and larger design loads from general collections on all upper floors.
Lateral System
The lateral force resisting system for the New Library consists of ordinary reinforced concrete shear walls. There are nine 12" thick shear walls of varying length and height that make up this system.
Each shear wall is reinforced with #5 rebar at a code maximum spacing of 18" each-way on each-face of the wall. This layout of reinforcing is typical with the exception of two walls that have condensed spacing in lower sections of the wall, especially in the horizontal direction. This condensed spacing is due to increased shear forces from soil loads.
Mechanical
The University of Virginia's College at Wise Campus does not have a central heating and cooling plant to serve the core educational buildings. Several buildings on campus are supplied by gas fired boiler plants located on campus, but these plants cannot be expanded to the new facility due to capacity and space constraints. Since the existing heating plants could not be used to supply the New Library, the design required a stand-alone system.

The mechanical system for the New Library consists of a variable air volume system. Heating and cooling is provided by a 41,300 CFM roof mounted chilled water air handling unit with economizer and an enthalpy wheel. The AHU and a145.9 ton air cooled chiller will be located on the lower roof of the building. There locations can be seen in figure 9 below. The enthalpy wheel provides 925,754 BTUH in total energy recovered from heating and 363,823 BTUH in total energy recovered from cooling.