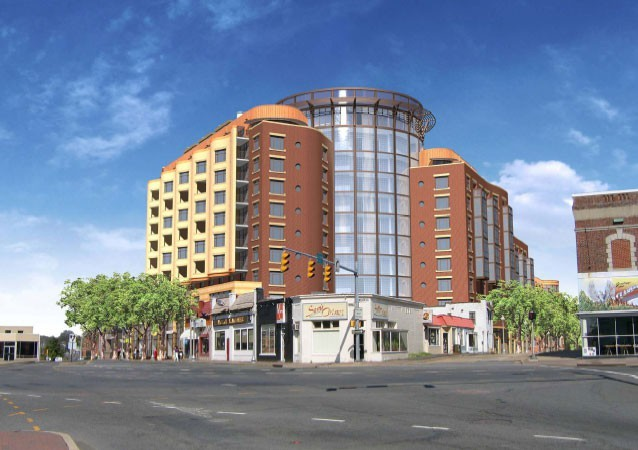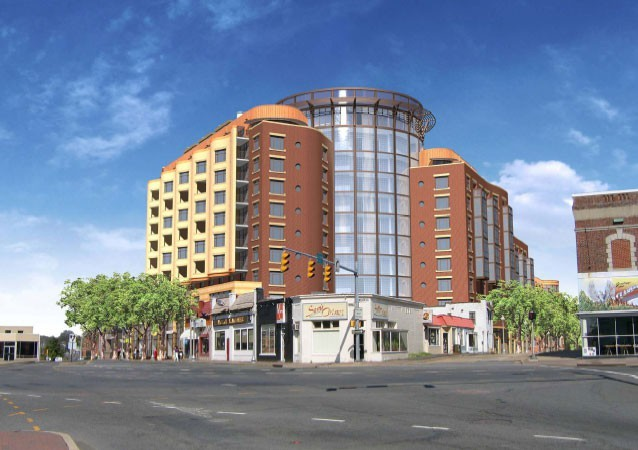 Penn State AE Senior Thesis
BUILDING STATISTICS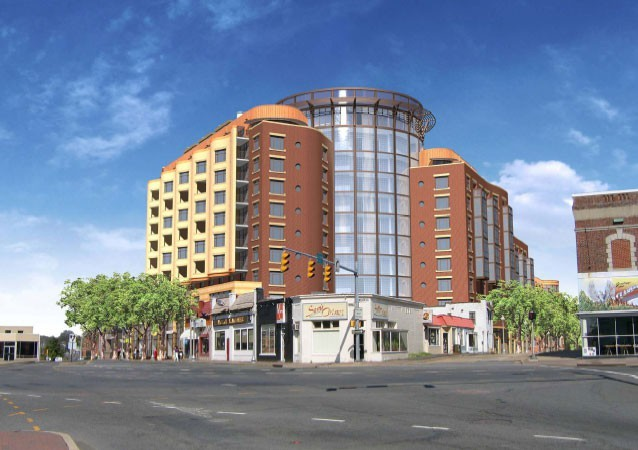 GENERAL BUILDING INFORMATION
Building Name
Location
Occupant Name
Occupancy Type
Project Size
Number of Stories
Construction Dates
Project Cost
Project Delivery Method
Multi-Use High Rise
Washington DC Area
USAA Real Estate
Mixed Use High Rise
214,768 SF Gross Area
10 (Building A) | 6 (Building B) | 2 (Below Grade Parking Deck)
07/24/2012 - 07/29/2014
Roughly $44 Million
Design-Bid-Build
Owner
Developer
Owner's Representative
Architect
General Contractor
Structural Engineer
MEP Engineer
Landscape Engineer
Civil Engineer
Utilities Engineer
LEED Consultant
Scheduling Consultant
Inspection
USAA Real Estate
ZOM Mid-Atlantic
Patrinely Group
Esocoff & Associates
Donohoe Construction Company
SK&A Structural Engineers
Summit Engineers
Rhoderside & Harwell
Bowman Consulting
Richter & Associates
Paladino & Company
Aegis
ATC Associates
Features

Serpintine walls, terraces, and railings
Glass block "beacon wall" on Building A
Metal panel penthouse
Fluted concrete terraces
Terrace on roof
Canopy on upper roof

Function

Building A

145 Apartment Units
3 Retail Spaces

Building B
Underground Parking Garage

Major Building Code

Virginia Uniform Statewide Building Code - 2009 ED
ICC International Plumbing Code - 2009 ED
ICC International Fuel Gas Code - 2009 ED
NFPA National Electric Code - 2008 ED
ICC International Mechanical Code - 2009 ED
NFPA-70 National Fire Alarm Code - 2008 ED
NFPA-13 Standard for the Installation of Sprinkler Systems - 1999 ED
ICC International Building Code - 2009 ED
ICC/ANSI A117.1 - 2009 ED
ICC International Energy Concervational Code Mechanical - 2009 ED

Zoning Limitations

Classification: C-3 (General Commercial)
Height Requirements

55' for 165' when adjacent to R-district
1:3 Slope for next 165'
110' Excluding mechanical penthouse

Parking Requirments

1 Space per dwelling unit
20 Spaces for residential visitors
23 Soaces for retail uses
2% of spaces provided for group R-2 occupancy to be accessible
1 space for 1 to 25 spaces provided for group M to be accessible
1 of every 6 accessible spaces to be HC van space
15% maximum number of compact spaces
1 bycicle space for each three apartments
1 bycicle space for each 10,000 SF of retail spaces

Off Street Loading

2 Berths @ 40' Deep
1 Loading Platform @ 500 S

Historical Requirements

Historical facade preservation
| | |
| --- | --- |
| Building Facade | |
| Roof System | |
The owner of this property is seeking a LEED certification for the Multi-Use High Rise. After sustainable design criteria are implemented in the plans, this project is likely to achieve 28 LEED points, causing the project to be LEED Cerification. Some major LEED point opportunities include a green roof system, a waste management plan and an indoor air quality management plan. Other areas where LEED points will likely be achieved are listed below:
The site is not located more than 5' above 100 year flood plain and does not fall on farmland, within 100' of wetland, or within 50' of a body of water.
The site is located on a previously developed site and is within ½ mile of 10 basic community services.
The site is located within 0.1 mile of WMATA metro public transportation stop.
92 bicycle parking spots are provided.
Dedicated parking spots for low emitting/fuel efficient vehicles are provided.
One point is awarded because the amount of parking spaces provided does not exceed the amount of parking spaces required by zoning.
The provided open space is equal to building footprint.
100% of parking is provided underground.
Green roof.
Plumbing fixtures will be chosen to meet 20% water use reduction.
A waste hauler will sort off site and recycle majority of construction waste, diverting waste from landfills.
High recycled content building materials are used throughout.
Building materials are extracted, harvested, and manufactured within 500 miles of site.
The HVAC system is protected during construction and absorptive materials are properly stored.
Low VOC adhesives, sealants, interior paints, stains, varnishes, and coatings are used.
Only CRI IAQ Green label plus certified carpets are used for all carpets, with low VOC adhesives.
Design envelope and interior spaces view outside for 90% of occupied areas.
Energy star lighting and appliances are used.
Low mercury lamps in exterior and interior fluorescent lamps are used.
LEED AP consultant is used.
Note: While great efforts have been taken to provide accurate and complete information on the pages of CPEP, please be aware that the information contained herewith is considered a work‐inprogress for this thesis project. Modifications and changes related to the original building designs and construction methodologies for this senior thesis project are solely the interpretation of Ryan MacNichol. Changes and discrepancies in no way imply that the original design contained errors or was flawed. Differing assumptions, code references, requirements, and methodologies have been incorporated into this thesis project; therefore, investigation results may vary from the original design.

This page was last updated on September 28, 2013 by Ryan MacNichol and is hosted by the AE Department (C) 2014