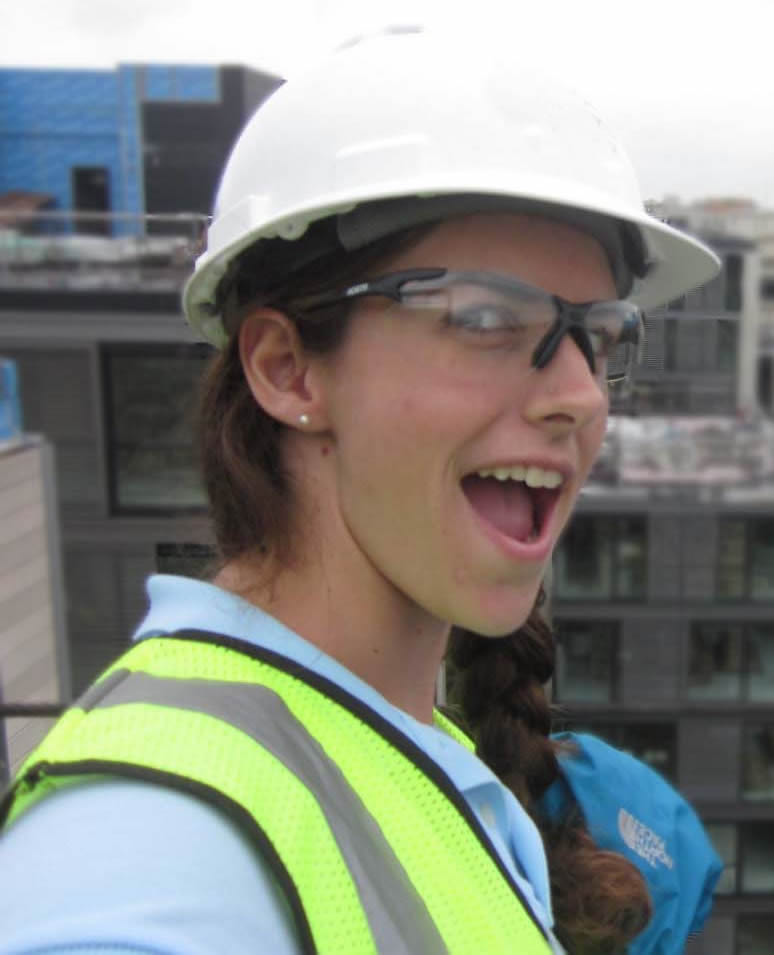 Caroline Klatman is in her fifth year of studying architectural engineering at Penn State.  In May 2015 she will graduate with an integrated Bachelor/Master degree with a focus on structures.  Caroline passed the Fundamentals of Engineering exam in fall of 2013, permitting her to obtain Engineer in Training status after she graduates. 
In the summer of 2013, Caroline studied abroad in Rome and obtained a minor in architecture.  After studying abroad, she joined the Washington DC office of Simpson Gumpertz and Heger as an intern in their building technology department.  Through this experience, Caroline was exposed to structural forensics.  This past summer Caroline interned at AECOM in Arlington, VA in the structural engineering department.  In addition to expanding her knowledge of various software programs, the internship provided practice in many other areas as well, including wind loading analysis, and shop drawing review.
Throughout her time at Penn State, Caroline has remained involved in a variety of organizations.  As a dedicated member of Engineers Without Borders (EWB), Caroline held various officer positions, including vice president during her third and fourth years.  In summer of 2012 she joined the travel team for a two week trip to Baoma, Sierra Leone to work together with the local community and build a latrine.  This year, Caroline is assisting other structural students as a teaching intern for two different classes: Indeterminate Structures in the fall and Masonry Structures in the spring.  Beyond school involvement, some of Caroline's passions are traveling, hiking, and playing golf.