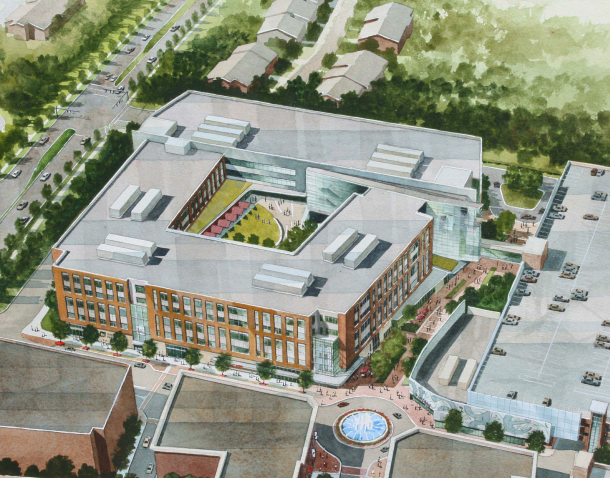 Senior Thesis Reflection
Working on this senior thesis for the past year has been an incredible experience. This process has provided both challenges as well as valuable learning opportunities to see how one project decision influences another. I really valued the opportunity to learn more about building systems and waterproofing methods, and I enjoyed redesigning the courtyard green roof space within my building. Looking back on the past year, I can truly say I have a greater knowledge of structural engineering, and a greater handle on how to properly manage my time. Most of all, I really loved seeing how the entire project came together, from the initial proposal to the final presentation.. It was nice to look back on what I had created and see how I overcame obstacles in order to reach my goals. Completing this senior thesis was a very beneficial way to prepare me for my future and I am grateful to have had the opportunity to complete this project.
CPEP Reflection
Going into the year, I was unaware of how much I would learn about CPEP and how much I would use it. Through posting assignements on the site and playing around with layouts, I have a much greater understanding of how websites work, and I thrilled to have learned some very basic coding skills. CPEP was also a tremendous resource, as it allowed me to look back on the work that students in past years had completed. It was so interesting to see how each person made their site their own, and it was very convenient to be able to access all of their previous reports. I am happy that CPEP gave me a place to keep all of my work organized, and I really learned a lot by using it.
While great efforts have been taken to provide accurate and complete information on the pages of CPEP, please be aware that the information contained here within is considered a work-in-progress for this thesis project. Modifications and changes related to the original building designs and construction methodologies for this senior thesis project are solely the interpretation of M. Julia Haverty. Changes and discrepancies in no way imply that the original design contained errors or was flawed. Differing assumptions, code references, requirements, and methodologies have been incorporated into this thesis project; therefore, investigation results may vary from the original design.