Housing & Food Services Warehouse & Bakery Expansion
State College, PA
Joseph Rutt is currently in his 5th year of study in the Architectural Engineering program at The Pennsylvania State University. He will graduate with a Bachelor of Architectural Engineering degree, with a focus in construction management and is anticipating to graduate in May 2016. Joseph is a member The Student Society for Architectural Engineers as well as the Blue and White Society.
The summer of 2015, Joseph worked for Bauman Brothers Concrete LLC. During this time he worked at numerous job sites with a variety of different concrete pours. Some of which consisted of low income housing, Hambro flooring, sidewalks, and a water drainage system.
Outside of academics Joseph likes to spend as much time as he playing an array of instruments. He can play many stringed instruments such as guitar, bass guitar, banjo, mandolin, and piano. When he is not consumed in music you can find him playing many different sports with his friends including; ice/floor hockey, baseball, and disc golf.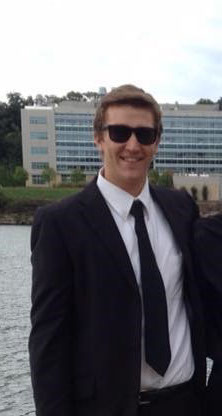 Note: While great efforts have been taken to provide accurate and complete information on the pages of CPEP, please be aware that the information contained herewith is considered a work-in-progress for this thesis project. Modifications and changes related to the original building designs and construction methodologies for this senior thesis project are solely the interpretation of Joseph Rutt. Changes and discrepancies in no way imply that the original design contained errors or was flawed. Differing assumptions, code references, requirements, and methodologies have been incorporated into this thesis project; therefore, investigation results may vary from the original design.
This page was last updated on May 1, 2016 by Joseph Rutt and is hosted by the AE Department ©2015