OUTSTANDING ENGINEERING ALUMNI
Outstanding Engineering Alumni, 2014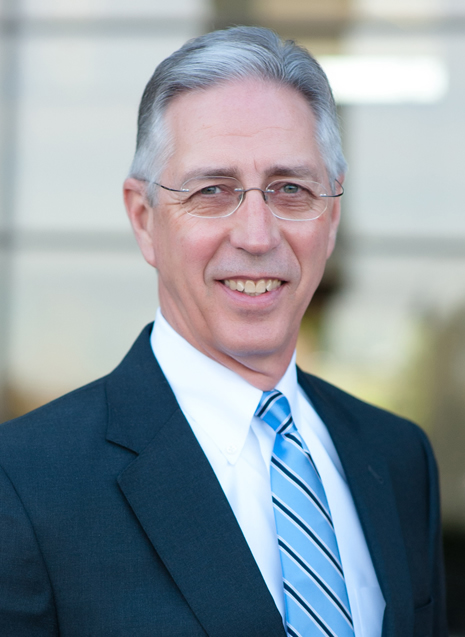 Robert Felsburg graduated with a BS in Civil Engineering in 1970 and a MS in Civil Engineering in 1972. As an undergraduate, he was inducted into Phi Eta Sigma, Sigma Tau, Chi Epsilon, Tau Beta Pi and Blue Key Honor Societies and was President of Acacia Fraternity. As a graduate student, Bob conducted highway safety research at the Pennsylvania Transportation and Traffic Safety Center (now the Thomas D. Larson Pennsylvania Transportation Institute). Upon graduation, he was commissioned as a 2nd Lieutenant in the US Army Corps of Engineers. Bob then went on to work as a transportation engineer with HDR and PRC Engineering in Omaha, Nebraska; Berkeley, California; and Denver, Colorado.
In 1984, he co-founded the firm of Felsburg Holt & Ullevig in Denver to provide transportation services to both the public and the private sectors. Celebrating 30 years of success this coming year, Felsburg Holt & Ullevig has grown into a firm of 125 professionals in four offices in Colorado and Nebraska with a sterling reputation throughout the Rocky Mountain Region and the Midwest for multimodal planning, traffic engineering, environmental services, and civil and structural engineering design. The firm has been recognized as the Employer of the Year by the Women's Transportation Seminar and as the Small Business of the Year by the Chamber of Commerce. After 14 years as the President of the firm, Bob currently serves as the Chairman. He is a member of the Institute of Transportation Engineers, and he is very active in the American Council of Engineering Companies of Colorado (ACEC/CO). He has served as President and National Director of ACEC/CO, and in 2012 Bob was honored with the Orley O. Phillips Award, ACEC's highest honor for outstanding contributions to the consulting engineering profession.
At Penn State, Bob currently serves on the Industrial and Professional Advisory Council to the College of Engineering. In the community, he volunteers with the Boy Scouts of America and works to rehabilitate abused and neglected horses at the Denver Dumb Friends League's Harmony Equine Center.
Outstanding Engineering Alumni, 2013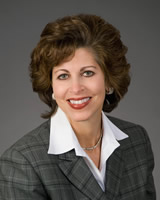 Jacqueline (Rast) Hinman has 29 years of experience in the engineering and construction industry and has held key executive leadership, and management, operations, and technical roles, in the fields of transportation, infrastructure, water, buildings, military facilities, environmental cleanup, sports, and industrial facilities.
Ms. Rast currently serves as the President of CH2M HILL's International Division, comprised of CH2M HILL's operations outside of the United States (including the operations of UK-Headquartered Halcrow Group, acquired by CH2M HILL in November 2011, for which she serves as Chairman and CEO). The International Division has approximately $2.5 billion in annual revenue and 10,000 employees worldwide. Ms. Rast's main personal focus geographies in 2012-2013 include the UK, UAE, Qatar, India, Singapore, Australia, Brazil and Argentina. Prior to this role, Ms. Rast served as President of CH2M HILL's Facilities and Infrastructure Division, which included 7,000 employees and $2 billion in annual revenue in the global business lines of Transportation, Industrial & Advanced Technology, Operations & Maintenance, and Urban Programs.
Previously Ms. Rast oversaw the Major Programs group, overseeing the delivery of large engineering, construction, and operations programs worldwide, including the London 2012 Olympic and Paralympic Games, the Panama Canal Expansion, the Qatar 2022 World Cup, the Rio 2016 Olympics, and the MASDAR sustainable city in Abu Dhabi. Ms. Rast also concurrently served as Director of Mergers & Acquisitions, responsible for overseeing the firm's acquisitive growth strategies worldwide. She was responsible for the acquisition of the $900 million revenue Halcrow Group, and its subsequent integration into CH2M HILL.
Prior to these positions, Ms. Rast oversaw the firm's Center for Project Excellence, which ensures the development of the company's innovative processes, tools, data, and standards for application to worldwide consulting, design, engineering, construction, operations, and management projects. She also served as CH2M HILL's Senior Vice President for International Development. In that capacity she was responsible for development, capture, and mobilization of strategic opportunities internationally, such as the London 2012 Olympic Games, the Panama Canal Expansion, and the Mumbai International Airport Expansion.
From 1997 to 2001, Ms. Rast was the CEO of a management consulting firm that she founded, providing financial risk analysis services to government and industrial facility and infratructure owners. After selling that firm to engineering firm Earth Tech (a Tyco Company), she served on Earth Tech's leadership team in operations and strategic development roles. Ms. Rast also previously worked for CH2M HILL for 10 years at the beginning of her career, where she held management, business development, operations and project engineering roles.
Ms. Rast serves on CH2M HILL's Board of Directors and also serves on the Board of Directors of Catalyst Europe. At CH2M HILL she currently serves on the Board's Governance Committee, and previously served on the Audit and Finance Committee, and chaired the Diversity Committee. She is also a member of the World Economic Forum Global Advisory Council on Infrastructure.
Ms. Rast has a bachelor's degree in Civil/Environmental Engineering from Pennsylvania State University. She is a registered professional engineer, and is accredited under the U.S. Green Building Council's Leadership in Energy and Environmental Design (LEED) Program.
Outstanding Engineering Alumni, 2012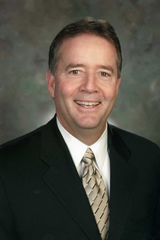 Although Barry Schoch did not always know he was going to work in the transportation sector, he did have an interest in roadways from a young age. Barry remembers, "We moved around a fair amount because my dad worked in the school system, so we would drive to DuBois to visit my grandparents on Route 322. My dad still talks about me being fascinated with the construction."
Barry chose to major in civil engineering at Penn State because math and physics were his strengths in high school, but he was unsure of his choice during his first two years. He considered changing his major to speech communication; however, once he started taking civil engineering courses during his junior year, he knew he had chosen the right major.
During his time at Penn State, Barry interned with the Delaware Department of Transportation, where he gained transportation engineering experience and upon graduation, worked as a highway and hydraulics engineer for Macombs Associates for three years.
He then accepted a position at KCI Technologies as a designer on highway and site development projects. Through the next ten years, Barry rose through the ranks, becoming a project manager, vice president, and chief engineer of surface transportation.
Barry next worked for McCormick, Taylor and Associates as the vice president in charge of engineering and helped to expand the company significantly. Throughout his 15 years of affiliation, billings increased from $8 million to $55 million per year and the company expanded to ten offices in six states. Most recently, he served as the vice president and manager of the transportation department at the company's Harrisburg office.
In April 2010, Barry was elected president of the Pennsylvania Highway Information Association. He had always considered working in government, and after election, industry members and past secretaries approached him, asking if he was interested in becoming the secretary of transportation. "I was at a point in my career that if I was ever going to talk about seriously considering it, now was the time," Barry explains. "Before I knew it, I was sitting across the table from Gov. Tom Corbett talking about the position."
In January 2011, with 28 years of experience, Barry was nominated to be secretary of transportation. "The most rewarding part of my job is representing the 11,700 employees and tens of thousands of people in the industry who put in many hours to ensure public safety," Barry says.
He currently resides in Camp Hill, PA, with his wife, Karyn Vandervoort, and their 9-month-old twins, Jackson and Jocelyn.
Outstanding Engineering Alumni, 2011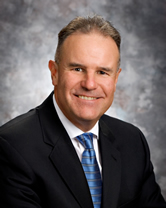 G. John Kurgan, Executive Vice President of Michael Baker Corporation, credits his adviser with helping him make one of the most important decisions of his academic career. He recalls, "Tom Larson [former head of the Pennsylvania Department of Transportation (PennDOT) and Penn State professor], who was my adviser from my freshman year through graduate school, had tremendous influence on my decision to pursue a career in transportation engineering. I took full advantage of the fact that he loved to give students advice."
After graduating with his bachelor's degree, the Skippack, PA, native accepted a position at PennDOT as a civil engineer intern. John explains, "Though I was only there one year, I learned a lot, and the experience helped me decide that I wanted to work in transportation planning, which required additional education."
John returned to Penn State, where he earned his master's degree in 1974. He immediately went to work for Michael Baker Corporation, a premier provider of professional engineering and consulting services for public and private sector clients worldwide, and he has been with the firm ever since.
Through the years, John has been involved with a variety of design projects, including Interstate-99 in Centre County and the Pittsburgh International Airport. His responsibilities have included transit development planning, traffic engineering studies, transportation economic analysis, and engineering and environmental studies.
Today, John is executive vice president of Michael Baker. In this role, he is responsible for strategic planning, marketing, and overall operational oversight for Baker's largest business sector. He has helped expand the company's transportation practice beyond the greater Pittsburgh area and now has presence throughout the U.S. and select international markets. He says, "I am pleased the transportation business segment of Michael Baker has continually grown as long as I have been here. It is now a well-respected, top transportation firm in the country."
A licensed engineer in four states, John was named 2007 Engineer of the Year by the Engineers' Society of Western Pennsylvania. He holds leadership positions in a number of national professional organizations.
Remembering his years as a student at Penn State, he notes, "Some of my best memories are of my undergraduate education and working on teams for projects and homework. Teamwork is what makes successful engineers!"
John lives in Beaver Falls, PA, with his wife, Andrea. They also spend a considerable amount of time at their home in State College. They have two children, Geoffrey ('01 CE, '04 MS) and Kate ('05 Lib).
Outstanding Engineering Alumni, 2010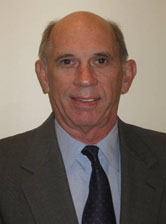 Hugh McGee began his career as a consultant for a transportation planning company in the northern Virginia area after receiving his Doctorate from Penn State. After a number of years, he started his own firm, and later formed Bellomo-McGee, Inc. in 1992, specializing in traffic and transportation planning, engineering, and research. With offices in Vienna, VA and Silver Spring, MD, BMI had 33 employees and an annual gross revenue of more than $4 million. In 2005, BMI merged with Vanasse Hangen Brustlin Inc. VHB provides multidisciplinary planning, design, engineering, and consulting for complex highway infrastructure and development initiatives in the areas of land development, transportation, and environmental issues. Dr. McGee now specializes in highway safety and is assisting the U. S. Department of Transportation in developing a national highway safety plan.
Dr. McGee has had a long relationship with the CEE department, especially in research. He collaborates with several of the Transportation faculty and their graduate students. He has served on graduate thesis committees and enjoys interaction with students in their research. He would like to continue and grow the relationship he has had here.
Dr. McGee holds a P.E. in Virginia and is a Fellow of both the American Society of Civil Engineers and the Institute of Transportation Engineers. He serves on the Board of Directors for the International ITE representing the Mid-Atlantic District. He has received numerous awards, including the following:
Past President's Award from Washington DC section of ITE.
Transportation Service Award from Washington DC section of ITE.
D. Grant Mickle Award from Transportation Research Board for best paper in maintenance and operations.
U. S Army Bronze Star Medal for meritorious achievement in Vietnam.
Dr. McGee exemplifies many of the World Class Engineering attributes that we seek to instill in our students. He is an excellent role model for them. He has been highly successful in business, in professional leadership, and in national issues.
Outstanding Alumni, 2009
Robyn Schilling Colosimo, is currently the acting Chief, Planning and Policy Division, for the US Army Corps of Engineers. The Corps is the largest public engineering, design and construction management agency in the world. This is a high level of leadership in the Corps and one that is generally achieved only by few after many years and seniority in the Corps. In addition, she maintains her former position as Chief, Mississippi Valley Division Regional Integration Team, since June, 2005.
In this capacity, she is responsible for supervising and directing activities which involve providing policy compliance determination for all feasibility reports and other decision documents where approval authority has not been delegated and other decision documents that the Deputy Commanding General for Civil Works may request. Robyn has worked for the US Army Corps of Engineers, Headquarters, since 2001 as a senior water resources planner providing oversight and general management of Civil Works policy and planning activities for a number of divisions, including the Mississippi Valley Division, North Atlantic Division, Northwestern Division, Pacific Ocean Division and South Pacific Division.
Most recently, Robyn completed two assignments -- one as the Civil Works Deputy for the North Atlantic Division Regional Integration Team, and the other as a member of the Assistant Secretary of the Army for Civil Works Office. Prior to coming to the Corps of Engineers Headquarters in Washington, DC, Robyn was a team leader in Baltimore district responsible for the oversight and execution of the Corps technical assistance and support for others programs for the Baltimore District (1990-2000). From 1987 - 1990, following graduation from Penn State, Robyn was employed in the private sector prior to joining the Corps.
Robyn Colosimo exemplifies many of the World Class Engineering attributes that we seek to instill in our students. She is an excellent role model for them. She is highly successful in leadership in the US Army Corps of Engineers, which is the original and quintessential Civil Engineering organization. It is a pleasure to nominate Ms. Colosimo for the Outstanding Engineering Alumni in Civil and Environmental Engineering.
Outstanding Alumni, 2008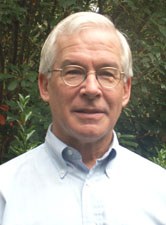 David Sheridan, Principal in Aqua Cura, was educated in Civil and Environmental engineering, earning a B.S. at the University of Pittsburgh and an M.S. and Ph.D. at Penn State University. In 1978 he provided engineering analysis to the City of Baltimore in some of its early nutrient management strategy for the Chesapeake Bay. In 1992, he assumed management of Gannett Fleming's environmental practice, a $25 million annual business unit, which he directed until 2002.
In 2002, Dr. Sheridan formed Aqua Cura to focus his efforts on the critical water issues facing U.S. society. He directs the Integrated Water Management services offered by the firm to assist public and private clients to derive the greatest benefit from waters of various qualities at land development sites. Dr. Sheridan is deeply involved in the green building movement, serving the U.S. Green Building Council as the chair of the Water Efficiency Technical Advisory Group. Dr. Sheridan believes that cooperation and collaboration of the many parties with interest in the health of our water environment are essential elements of success. He is an active member of three watershed associations in central Pennsylvania, and a member of the board of the Paxton Creek Watershed and Education Association.
Dr. Sheridan is a Fellow in the American Society of Civil Engineers and has been a member of the Water Environment Federation since 1972. He served as the President of the Chesapeake Water Pollution Control Association and a board member for many other organizations. In October 2004, Dr. Sheridan was appointed the executive director of the Green Building Association of Central Pennsylvania. He is a registered professional engineer in ten eastern states, as well as, the District of Columbia.
Dr. Sheridan has been in the department many times to conduct classes, including one on LEED. He has also conducted workshops at Penn State, such as one on Sustainable Water Planning at the Penn State Harrisburg campus. He is an adjunct member of the Penn State Harrisburg faculty.
Dr. Sheridan exemplifies many of the World Class Engineering attributes that we seek to instill in our students. He is an excellent role model for them. He has developed a successful business in an important area of Civil and Environmental Engineering, focused on sustainability. His leadership in the profession is clearly demonstrated through his appointments in professional societies and associations.
Outstanding Engineering Alumni, 2007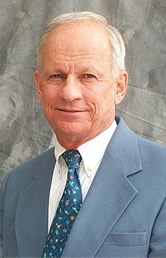 After graduating from Penn State with a B.S. in Civil Engineering in 1958, Barry Isett held various positions as a chief structural/civil engineer, project manager, and field engineer. He served as an officer in the U.S. Navy Corps of Engineers, where his responsibilities included construction assignments with the Seabees and Facilities Management in the Public Works Division. In 1977, Mr. Isett opened the Barry Isett and Associates Consulting Engineers and Surveyors, offering engineering services in the areas of structural and civil engineering and surveying. Since that time, BIA has grown from a two-person civil and structural firm to include more than 90 staff in four offices across Pennsylvania and Maryland with services that include grant writing landscape design, environmental engineering and sciences, Geographic Information Systems (GIS)development, as well as structural and civil engineering, land planning and subdivision, stormwater management, sewer and water system design, highway engineering, and land surveying. Mr. Isett is a past President of the Pennsylvania Society of Professional Engineers and Former State Chairman of Professional Engineers in Private Practice.
Mr. Isett has hired many Penn State Civil Engineers at his company. He attends the CEE Career Fair held each year in the spring and fall to recruit additional Penn State students. He expressed a strong interest in engaging with the department in several ways by serving on our Industrial and Professional Advisory Committee (IPAC) and by helping to market Penn State CEE students in other parts of Pennsylvania.
Mr. Isett has developed a successful business in a wide range of Civil and Environmental Engineering applications, providing strong leadership as CEO and Chairman of the Board. His eminence and leadership in the Civil Engineering profession has been recognized numerous times through awards and appointments. The appointment as President of the Pennsylvania Society of Professional Engineers and Chairman of the Professional Engineers in Private Practice speak to his standing in the civil engineering community.
Mr. Isett provides a strong role model for our civil engineering students and will take a role in building the reputation of Penn State Civil Engineers. He has also expressed a strong interest in interacting with the department through participation on IPAC. We very much look forward to his contributions in this capacity in the coming years. It is a pleasure to nominate Mr. Isett for the Outstanding Engineering Alumni in Civil and Environmental Engineering.
Outstanding Engineering Alumni, 2006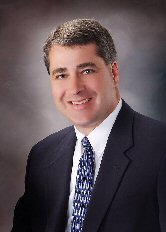 After graduating from Penn State with a B.S. in Civil Engineering in 1979, Mr. Alger went to work for The Lane Construction Corporation as a Project Engineer/Job Engineer on a variety of civil engineering projects. Over the past 26 years he has progressed through positions of increasing responsibility culminating in his appointment as President and CEO of the company in 2001. Mr. Alger's engineering experience has focused on construction of airports, highways, locks and dams and he has had direct responsibility for a number of multi-million dollar projects in PA and other parts of the country. Lane did $915 million in 2005 and is working in 15 states currently. The company is ranked among the top 100 contractors in the nation and consistently ranks among the top 10 in transportation projects.
Mr. Alger is a member of the Construction Industry Round Table (CIRT) Board of Directors. He is a registered Professional Engineer in PA and is known for his community service work. He is Chairman of the Awards Committee for the Moles and on the Board of Directors for The Beavers.

He provides a strong role model for our civil engineering students, particularly those who wish to enter the construction industry. Starting as an entry level engineer after graduation, he has held a variety of engineering and management positions in the company leading to his present position. He is also Chairman of the Board of Lane Industries.