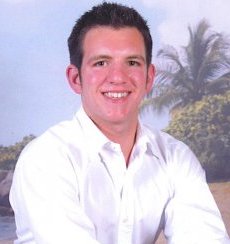 Dan Weiger is currently in his 5th year of study in the Architectural Engineering Program at Penn State University. In May of 2009, he will graduate with a Bachelor and Master of Architectural Engineering degree with a focus in construction management. Dan also earned a Minor of International Studies and Architecture by furthering his educational experience through a study abroad program in Rome, Italy during the summer of 2007. This experience enhanced his understanding of structural systems and his appreciation for architecture.
The past three years, Dan has interned with Clark Construction Group, LLC from Bethesda, MD where he has gained invaluable experience that could not be taught in the classroom. During his first summer with Clark he worked as a project management intern on a $79 million construction project for a new aircraft hanger, apron, and runway for the military's C-5 cargo airplane in Martinsburg, WV. Following that experience he returned to Clark the next summer to intern in the estimating department where he participated in the winning bid for the $100 million BRAC Headquarters Project at Andrews Air Force Base, MD. Most recently Dan worked in the field with Clark on the Johns Hopkins Hospital New Clinical Building in Baltimore, Maryland. Dan assisted the site superintendents with daily issues, coordination of work, sequencing, and scheduling.
Upon graduation, Dan will gain Engineer In Trainging (EIT) status in hopes of becoming a Professional Engineer. Dan has received a number of academic awards including Top AE in the 4th Year and Top CM in the 4th Year. He has also been the recipient of the Construction Management Association of America National Scholarship, Associated Builders and Contractors Scholarship, Kimmel and Associates Scholarship, and the Clark Construction Group Scholarship.
Dan enjoys spending his spare time restoring his 1968 Ford Mustang. After 8 years of hard work, he has nearly completed a total frame-off restoration. He also enjoys hunting, fishing, boating, and spending time with his family and friends.