Dan Vallimont's Biography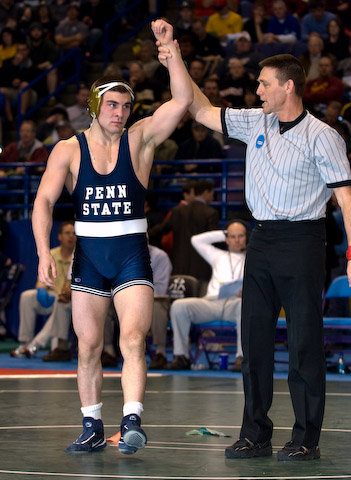 Daniel Vallimont is currently in his 5th year of study in the Architectural Engineering Program at Penn State University. At the end of the 2010 spring semester he will graduate with a Bachelor of Architectural Engineering Degree specializing in construction management. Dan is beginning work towards earning a residential housing certificate from Penn State University and is also a second year member of the Athletic Directors Leadership Institute (ADLI).
During this past summer, Dan spent time on site of the Santa Rosa Junior College Student Center where he shadowed Project Manager Dana Vallimont. Dan plans to obtain an internship in the industry in the summer of 2010. Upon graduation in may of 2010, Dan plans on staying at Penn State to work towards a Masters of Engineering degree while working as a graduate assistant coach for the Penn State Wrestling Team. Upon completing graduate school Dan looks forward to beginning work as a construction manager somewhere where he can gain knowledge and experience that will eventually help him obtain his Professional Engineering License (PE).
Outside of school, Dan is very involved at Penn State. He is currently beginning his fifth year as a Penn State wrestler (fourth as a starter, second as team captain). In 2008 he achieved All-American status by placing 3rd at the NCAA tournament while simultaneously helping his team to a 3rd place team finish. In 2010 he again achieved All-American status by placing 2nd at the NCAA tournament. In addition to wrestling Dan is an active member of the Athletic Director's Leadership Institute and participates in the Christian organization, Athletes in Action (AIA).