Architecture:

The Farquhar Park Aquatic Center is a 37,000 SF multi-level, state of the art natatorium complex designed by NuTec Design Associates, Inc., a full-service architectural and engineering firm located in York, Pennsylvania.  The facility features a 53-foot high natatorium with raised seating, a 12-foot deep indoor swimming pool, a 3,600 square foot single story masonry bathhouse, and a large outdoor swimming pool (see Figure 1 below).  It was intended to be used by the YMCA of York, but the original design was eventually never constructed due to cost and budget concerns.  The natatorium consists of an entry level, a concourse level, and a galley level.  The entrance and vestibule open up into a huge lobby which spans the entire length of the building.  The lobby provides access to concessions, men's and women's toilets, and corridors that connect the lobby to the main indoor swimming pool area.  The entry level also contains men's and women's lockers and showers, a team room, offices, storage room, timer room, utility room, dish room, and trophy display. Concrete stairs near the main entrance lead to the upper level sloped seating.  A precast concrete ramp can also be accessed from the lobby and leads to the upper level.  The natatorium's curved roof spans about 130'-0" and is supported by large trusses, providing a very open space.  The east-facing and west-facing exterior walls are both slightly curved.  A large portion of the north and south façades is glass curtain wall, which provides an abundant amount of natural daylighting.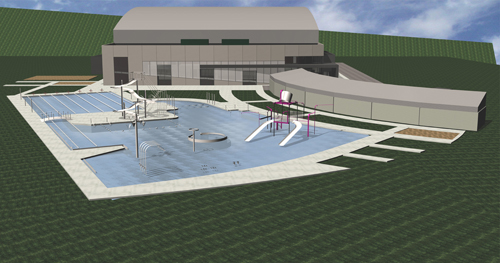 Figure 1 | Arial View Looking West | NuTec Design Associates, Inc.


Codes:

International Building Code 2003
ICC Electrical Code 2003
International Energy Conservation Code 2003
International Existing Building Code 2003
International Fire Code 2003
International Mechanical Code 2003
International Plumbing Code 2003


Zoning:

(RS2) - Single Family Attached Residential District
(OS) - Open Space District


Historical Requirements:

None


Building Enclosure:

Building Facades:

Metal wall panels, precast concrete panels, and glazed curtain walls are the primary components of the natatorium's facade.  The main entrance is enclosed by 24"x48" metal panels and glazed aluminum curtain walls (see Figure 2 below).  Structural sealant glazed curtain wall surrounds parts of the lobby.  At each end of the indoor swimming pool area is a large, sloped/curved glazed aluminum curtain wall made of Solera-T glazing (see Figure 3 below).  These two curtain walls are each 123'-11" long, 21'-0" tall at their highest points, and 8'-0" tall at their shortest points.  Metal panels used on the building's facade include exposed-fastener flat-faced metal wall panels, concealed-fastener interlocking vertical seam metal wall panels, and metal soffit panels. Plant climbing systems @ 30" o.c. cover the outside faces of the north-facing, south-facing, and west-facing exterior walls (see Figure 4 below).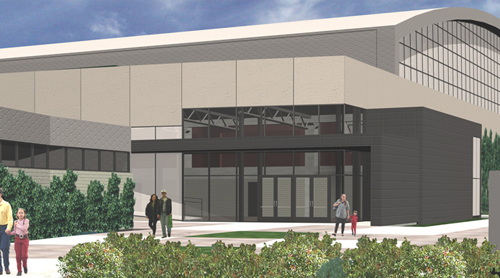 Figure 2 | Main Entrance | NuTec Design Associates, Inc.

Roofing:

Roofing is primarily composed of standing-seam metal roof panels using stainless-steel fasteners.  Flush-profile metal soffit panels and metal fascia panels are also used.  Thermoplastic polyolefin (TPO) roofing membranes make up the adhered membrane roofing system.  Polyisocyanurate board insulation is used for preformed roof insulation boards.  Typical roofing consists of zinc standing seam roof panels, a vapor barrier, ½" moisture resistant gypsum wall board, and 4 ½" rigid insulation on top of 7 ½" metal acoustical roof deck.    

Glazing:

Clear vision glass and insulating translucent glass are the two main types of glazing used on the project.  Spandrel panels are often used in between panels of glass.  Both heat-strengthened and fully tempered uncoated clear float glass are used, as well as ceramic-coated glass and decorative color-coated glass.  The insulated translucent glass panels are 2 ¾" thick.  Tempered glass guard rails are used along the concrete stairs.  Curtain wall glazing is described above under "Building Facades".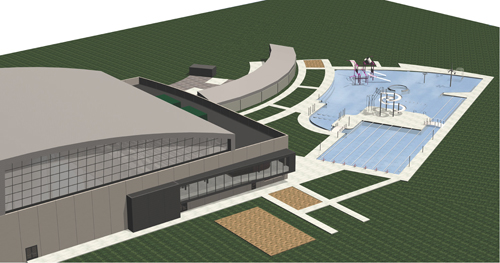 Figure 3 | Arial View Looking Northeast | NuTec Design Associates, Inc.


Sustainability Features:

The facility was designed to comply with certain LEED prerequisites and credits for the project to obtain LEED Silver certification. One sustainability feature was natural daylighting provided by the large glass curtain walls enclosing the indoor swimming pool area. Thermal shading effects were provided by a facade plant climbing system that helped to reduced indoor air temperature (see Figure 4 below).  In addition, roofing materials were required to meet Energy Star compliance, an absence of CFC refrigerants and HCFC refrigerants were required for HVAC equipment, and an absence of HCFC and Halon were required for clean-agent-fire-extinguishing systems.

LEED requirements that the project pursued in an effort to achieve LEED Silver certification include:

Recycled Content of Materials:
Building materials must have a recycled content such that post-consumer recycled content plus one-half of pre-consumer recycled content constitutes a minimum of 10 percent of the cost of materials used for the Project.

Regional Materials:
Twenty percent of building materials (by cost) must be regionally manufactured materials.  Of the regionally manufactured materials required, at least 50 percent (by cost) must be regionally extracted, harvested, or recovered materials.

Certified Wood:
A minimum of 50 percent (by cost) of wood-based materials must be produced from wood obtained from forests certified by an FSC-accredited certification body.

Low-Emitting Materials:
For interior applications, adhesives, sealants, paints, coatings, and carpet products were required to comply with certain limits for VOC content and chemical restrictions.  Composite wood and agrifiber products that contain urea-formaldehyde resin were not permitted.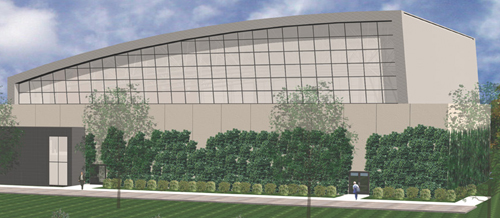 Figure 4 | Plant Climbing System | NuTec Design Associates, Inc.


Primary Engineering Systems


Construction:

N/A (Project was not constructed)


Electrical:

The electrical service to the building is provided by a 1000 kVA utility company transformer with a 13.2 kV, 3 phase, 3 wire primary system and a 480Y/277V, 3 phase, 4 wire secondary system.  Terminals are 480V, 3 phase, 60,200A.  The main distribution panelboard for the natatorium is 277/480V, 3 phase, 4 wire with a 1200A bus.  Six panelboards service the rest of the building.  Three of the panelboards are 277/480V, 3 phase, 4 wire with a 225A bus, and the other three panelboards are 120/208V, 3 phase, 4 wire with a 225 A bus.

          
Lighting:

A variety of lighting is used throughout the building.  Types of fixtures include incandescent (halogen), fluorescent, compact fluorescent, and HID (metal halide).  LED light fixtures are used for emergency and exit signs.  Downlight modules with compact fluorescent lamps and uplight modules with metal halide lamps are mounted to a lighting truss and are located along the perimeter of the indoor pool area.  Recessed compact fluorescent fixtures are used for the canopy, main entrance, and precast concrete ramp.  Decorative low bay clear metal halide lights hang from pendants above the lobby.  Surface-mounted or recessed fluorescent lights are used throughout most of the rest of the building.  Occupancy sensors are used in various parts of the building as well.  In addition, the indoor pool area receives an abundant amount of natural daylight through the large sloped/curved glazed aluminum curtain walls at each end of the pool.  


Mechanical:

Two owner-furnished factory-assembled and -tested, refrigeration-type dehumidification units manufactured by PoolPak Technologies Corporation in York, PA, are used to control the natatorium environment.  The natatorium environmental control units, with 28,000 CFM supply fans and 29,400 CFM return fans, each have a cooling capacity of 762 MBH total, 318 lbs/hr moisture removal, and a reheat condenser capacity of 927 MBH.  A dedicated ventilation unit with heat recovery is used for the locker and toilets areas.  A 12,000 CFM rooftop (air conditioning) unit with a dehumidification cycle, including hot-gas reheat, is used for the entrance and eating areas.  Two air-cool condensers each have six fans and a capacity of 927 MBH at 95˚F ambient.  The mechanical room is located on the concourse level, and most mechanical units are located on the lower roof above the lobby. 


Structural:

The natatorium is primarily a steel structure with some 12" CMU  interior walls.  The building is supported by a shallow foundation system consisting of isolated spread footings at various depths.  Footings range in size from 4'-6"x4'-6"x1'-0" to 19'-0"x19'-0"x2'-0".  Concrete with a compressive strength of 4,000 psi is used for the footings.  Reinforcement in the footings consists of #5, #6, and #7 bars, while reinforcement in the piers consists of #6 and #8 bars, with the #8 bars only being used in the large, deep piers supporting the tapered truss columns.  Strip footings are 2'-6" wide for interior walls and 2'-0" wide for exterior walls. 
The ground floor consists of a 4" concrete slab-on-grade with 6x6 W2.0xW2.0 W.W.F. on 4" crushed stone base and a compressive strength of 4,000 psi.  The concession area sits on a recessed concrete slab, and a portion of the floor slab near the pool structure becomes 8" thick with #4 bars at 12" on-center L.W. and #5 bars at 12" on-center S.W.  HSS columns in the lobby run along the east wall and support the roof trusses above the lobby.  The entry level also contains 12" CMU walls with #5 bars at 32" on-center that are grouted solid full height.  These walls enclose parts of the bathrooms, locker rooms, offices, team room, storage rooms, and utility room and are located beneath the grandstand seating area.  Precast concrete columns help support the 8" precast concrete ramp that runs from the ground floor up to the concourse level.  The ramp is also supported by W-shape beams, HSS columns, and hangers. 
Triangular HSS trusses spanning 130'-0" support the large curved roof above the indoor swimming pool area.  The columns for these trusses are made up of HSS members and are triangular, tapered, and spaced 30'-0" on center.  The other ends of the large roof trusses are supported by HSS18x18 columns.  HSS wind column trusses run along the north and south walls in the indoor pool area as well.  The trusses are 3'-0" deep and vary in height with the tallest at 51'-2 ¼" above finished floor elevation.  The wind column trusses connect into the main roof diaphragm.  The rest of the high roof framing primarily consists of HSS6x6 and HSS8x8 members.      
The precast concrete grandstand seating area that runs from the concourse level to the gallery level is supported by sloped W27x94 beams that frame into the HSS18x18 members that also support the large curved trusses.  The floor system of the concourse level consists of 12" precast concrete hollow core floor planks with 2" lightweight concrete topping.  The precast concrete balcony is supported by a 12" CMU wall, and additional strength is provided by a 12" beam with two continuous #5 bars.  A canopy and light shelf near the main entrance and lobby are slightly higher than the concourse level and are supported by cantilevered W14x22 and W14x43 beams. 
The gallery level has HSS roof trusses spanning about 41'-0" and spaced 15'-0" on center.  The trusses are 2'-5" deep, slightly sloped, and also support the mechanical unit support framing above.  The top of steel elevation for the mechanical unit support framing is 28'-0" and the framing consists of W8, W10, and C8 beams. 
The lateral force resisting system is composed of the large truss columns and mezzanine moment frame in one direction and the truss columns, a frame between the pool and lobby, and frame at the front of the lobby in the other direction.  Some lateral load from the mezzanine goes into the CMU walls, but the steel moment frame provides most of the lateral support. 


Additional Engineering and Support Systems


Fire Protection:

The primary fire construction type of the natatorium complex is Construction Type IIB.  All levels of the building are equipped with a wet-pipe automatic sprinkler system and fire alarm system.  When the sprinklers are opened, the water discharges immediately.  Sprinklers open when heat melts the fusible link or destroys the frangible device.  Water is accessible through a 6" fire service near the fire department connection, which is located by the stairwell at the main entrance.  The standard piping system component working pressure is listed for at least 175 psig.  Automatic sprinklers are placed throughout the building based on ordinary hazard and light hazard occupancy.  The total combined hose-stream demand requirement is 100 gpm for 30 minutes for light hazard occupancies and 250 gpm for 60 minutes for ordinary-hazard occupancies.  A water-motor-operated alarm with a 10-inch-diameter, cast aluminum alarm gong is used, as well as a water-flow indicator and a valve supervisory switch.  Sprinkler-piping fittings range in size from NPS 1 ½ to NPS 6.  Heat detectors and photoelectric smoke detectors are used throughout the building.

Transportation:

Two sets of precast concrete stairs and a precast concrete ramp lead from the entrance level to the concourse level.  Precast concrete stairs provide access from the balcony to the grandstand seating area, which has precast concrete stairs that lead to the top of the seating area.  There are no elevators in the building. 


Telecommunications:

Telephone enclosures are wall-mounted with full-width, stainless-steel writing shelves.  The facility also has  a complete centrally controlled sound and paging system including a digital message generator/recorder for emergency medical alert system, microphones, amplifiers, loudspeakers (lobby, indoor competition pool spectator area, and outdoor), emergency medical alert stations, and control systems.  The digital signal processor and mixing system has 16 inputs and 16 outputs.  Inputs include a port for the telephone system page adaptor, two program mixers, competition pool wireless microphone system, two pool area inputs, and two paging microphone ports.


Special Systems:

The complex is equipped with a perimeter and interior security system that includes ceiling detectors, long range detectors, a security keypad, and outdoor motion detectors and receivers. A card access system and video surveillance system are to be added to the security system in the future.