Final Report
The final report includes a structural depth as well as a construction management, and architecture breadth. The building was theoretically moved from Baltimore to San Francisco, and a new lateral system needed to be designed. To decrease the seismic loads, a complete steel system was designed including composite steel beams and eccentric braced frames. After the system was designed, a schedule and cost analysis was performed. Lastly, Revit models and renderings were made to investigate how the frames affected the fitness and lounge areas.
To view the executive summary, click the image on the right.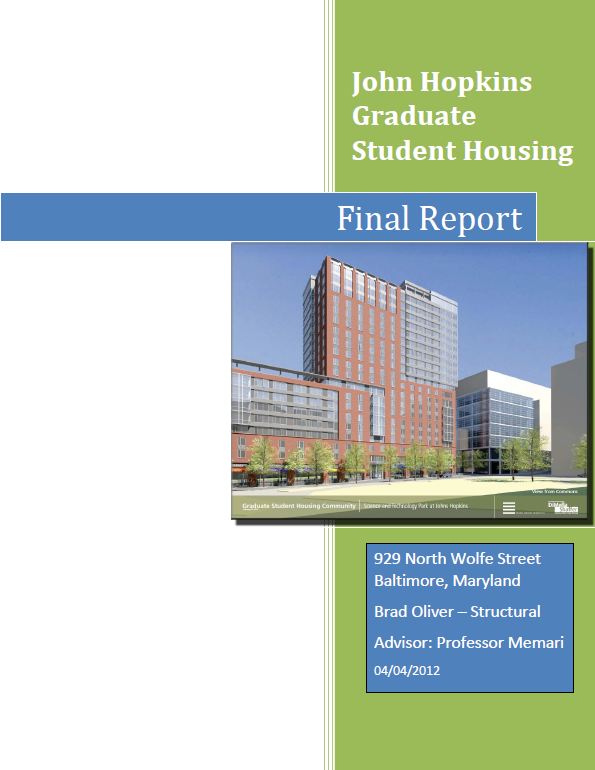 To view the full report, click the image on the right.