Biography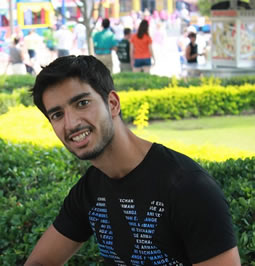 Jaafar Al Aidaroos was born in the city of Abu Dhabi in the United Arab Emirates. He attended the International School of Choueifat in the city of Al Ain until his graduation in 2007. Upon graduation Jaafar was offer a presidential scholarship from the Presidential Scholarship Office of Abu Dhabi where he would study abroad away from his home country for 5 years in pursue of a Bachelor's Degree in Architectural Engineering with a Construction Management option from The Pennsylvania State University in University Park, Pennsylvania.

In the end of his sophomore year, Jaafar has interned at Sorouh Real Estate PJSC in Al Reem Island, which is a newly developed island in the Emirate of Abu Dhabi. He worked in checking newly submitted drawings to make sure they were according to the required regulations and codes.

He would later on study a summer semester abroad in Seville, Spain to further his Spanish fluency. He currently speaks fluent English and Arabic in addition to conversational Spanish. Jaafar has also participated in many university organizations and he is currently the Vice-president of the Khaleeji Student Association and the Treasurer and one of the Board of member of the Emirati Student Union. In addition to university life, Jaafar's hobbies include Oil Painting, Boxing, Soccer, weightlifting and playing cards.