Thesis Propsal
Depth: The depth work for the spring semester of thesis will involve a structural system redesign. The current structure of the building is a steel moment frame with composite metal deck. The new system will be concrete. To be more specific it will be a flat slab construction with edge beams.
Breadth One: The first breadth will study the sustainability of the building. There are multiple ways to improve the sustainability of the building, but the soultion chosen is to create a green roof system. The green roof will include a water retention system which also helps with LEED certification.
Breadth Two: The second breadth will involve a more indepth study of the mechanical systems. Along with the green roof, imporving the mechanical system will help with LEED certification. The upfront costs will likely be greater, but will pay off in the long run.
Full Proposal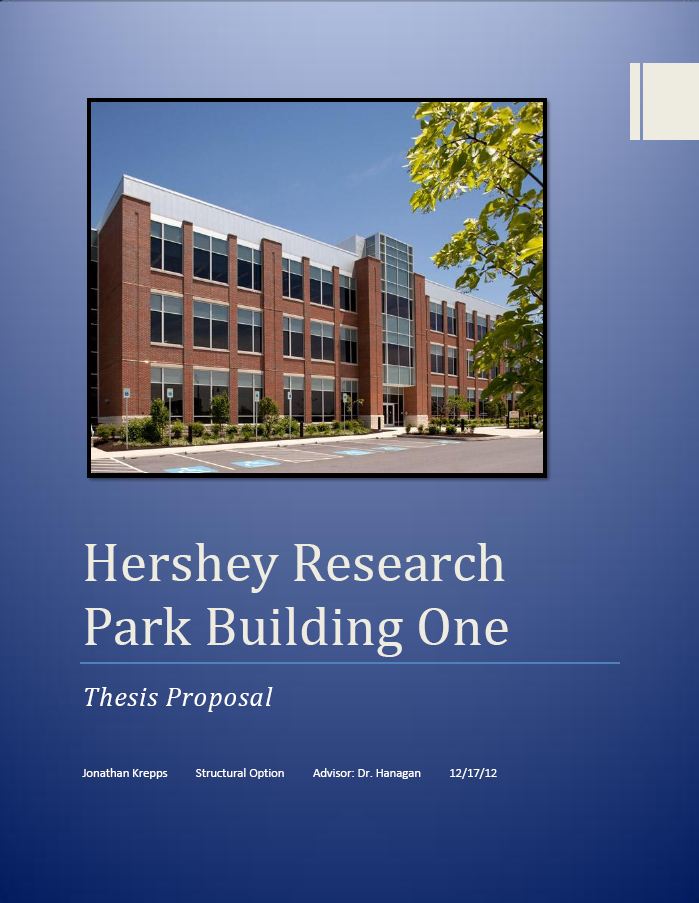 The Capstone Project Electronic Portfolio (CPEP) is a web‐based project and information center. It contains material produced for a year‐long Senior Thesis class. Its purpose, in addition to providing central storage of individual assignments, is to foster communication and collaboration between student, faculty consultant, course instructors, and industry consultants. This website is dedicated to the research and analysis conducted via guidelines provided by the Department of Architectural Engineering. For an explanation of this capstone design course and its requirements click here.
Senior Thesis Page
Penn State
AE Home Page
AE Computer Labs
Contact


Note: While great efforts have been taken to provide accurate and complete information on the pages of CPEP, please be aware that the information contained herewith is considered a work‐inprogress for this thesis project. Modifications and changes related to the original building designs and construction methodologies for this senior thesis project are solely the interpretation of Christopher Ankeny. Changes and discrepancies in no way imply that the original design contained errors or was flawed. Differing assumptions, code references, requirements, and methodologies have been incorporated into this thesis project; therefore, investigation results may vary from the original design.



This page was last updated on 11/15/2012, by Jonathan Krepps and is hosted by the AE Department
©2012