General Building Information
-Building Name: University Engineering Building (Owner requests this remain confidential)
-Location and Site: University, Mid Atlantic Region, United States (Owner requests this remain confidential)
-Building Occupant: University (Owner requests this remain confidential)
-Occupancy: Education/Research (Per DWG's Levels 0, 2, 3 - Business, Level 1 - Assembly & Business)
-Size: 95,000 GSF
-Number of Stories above grade/Total Levels: 4/6 (Including Mezzanine & Penthouse)
-Primary Project Team:
-Owner: University (Owner wishes to remain confidential)

-Architect: Stantec Architecture Inc.

-Landscape Architect: Stantec Architecture Inc.

-Civil Engineer: Stantec Architecture Inc.

-Structural Engineer: Barber & Hoffman

-Mechanical Engineer: Stantec Architecture Inc.

-Electrical Engineer & Telecommunications: Stantec Architecture Inc.

-Plumbing, Fire Protection & Specialty Gases: Stantec Architecture Inc.

-Clean Room (Design): Innovate Labs Systems Design

-Clean Room (Contractor): Hodess Construction Corporation

-General Contractor: Massaro Corporation
-Dates of Construction: Jan. 2013 - Nov. 2014
-Actual Cost Information: $43 million (Total Project Costs)
-Project Delivery Method: Design-Bid-Build
Architecture
The University Engineering Building features a masonry exterior with the ground level comprised of limestone facing panels with the remaining levels featuring red brick. Windows span multiple levels with tinting to match the limestone as spandrel panels. The main entrance is encased with limestone facing panels. See figure 1.
Figure 1: University Engineering Building Perspective Render - Courtesy of Owner
The interior space of the building is divided into different areas with specific functions. The rectangular east wing, roughly 22,000 SF is devoted to laboratory and research needs. The west wing, roughly 30,000 SF, is designated for classrooms, offices, computer labs, a learning center and graduate student areas. A state-of-the-art Clean Room is also included for research and lab needs. A remaining 15,000 SF is left unoccupied for future construction needs.
Major National Codes:
-State Fire Code - 2010

-International Building Code - 2009

-ASCE/SEI 7-05

NFPA 45, 101, 220, 5000 - 2009
Zoning: No zoning requirements needed for this project (University is exempt, verified by Municipality)
Historical Requirements: No historical requirements apply to this project
Building Enclosure
The same building enclosure patterns are used for both the West and East Wings. Levels 0-1 are wrapped with Limestone Block (Brick 2). Levels 2-Penthouse are wrapped with Red Brick (Brick 1). Curtain Wall window systems span the Brick 1 levels. The middle portion of the window is tinted to act as spandrel panels. The Connecting Wing features all Brick 2 with large curtain walls and an all glass entrance. The wall system is comprised of brick exterior, followed by an airspace, semi rigid insulation, spray applied vapor barrier, exterior sheathing and finally a metal stud and rigid insulation system on the interior face of the wall.
The main roofing system on the University Engineering Building is a fully adhered single ply TPO roofing system. Bolcing with metal coping is also present. The TPO membrane lies on 4" tapered rigid insulation, followed by a 1/2" layer of protection board, all on top of metal decking.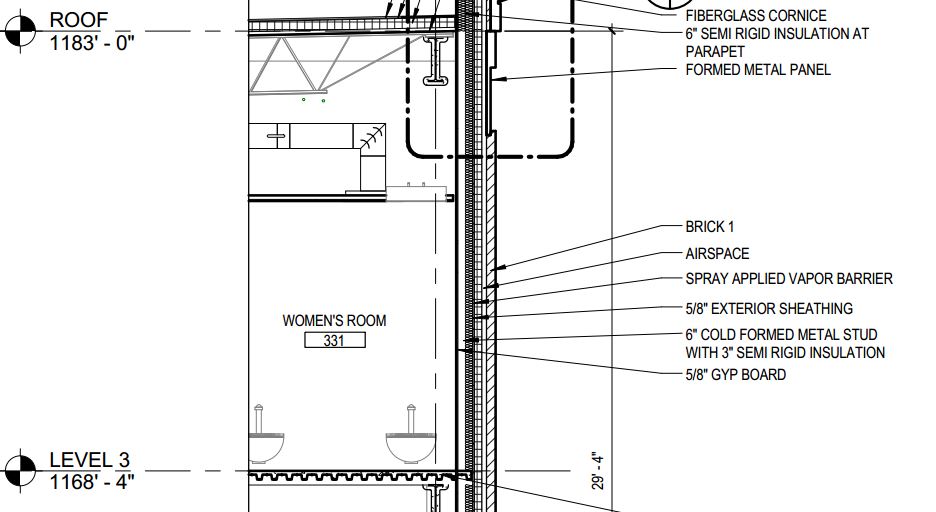 Figure 2: Wall Detail - Construction Docuements
Figure 3: Roofing Detail - Construction Docuements
Sustainability Features
The LEED 2009 Checklist for New Construction and Major Renovations for this specific project is provided here.