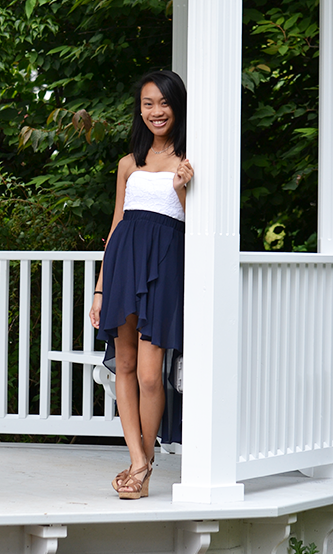 Laura Ashley A. Alferes is a fifth year student of Architectural Engineering at The Pennsylvania State University. Upon graduation in May 2014, she will receive a Bachelor of Architectural Engineering degree, specializing in Lighting Design.
In the summers of 2011 and 2012, as well as during her junior year, Laura interned with HDR, Inc. in Alexandria VA as the Electrical Intern. She had the opportunity to work on several hospitals and national labs, serving federal clients. Her tasks ranged from researching codes and national standards compliance to preparing switching, controls, and circuiting schedules.
Laura gained technical knowledge on electrical engineering practices, as well as understanding the goals and objectives of federal agencies.
Her most recent experience was as a Lighting Design intern with Horton Lees Brogden, Inc. in San Francisco, CA. She gained valuable design experience using programs such as Visual, a lighting software much like AGI32; organizing the office-wide image database; and contacting lighting representatives for luminare selection purposes.
Laura Ashley is involved in professional and social organizations at
Penn State, such as the Penn State's Dance Marathon (THON) and the Illuminating Engineering Society (IES). Additionally, she is a national member of the Society of Women Engineers (SWE) and a student member of the International Association of Lighting Designers (IALD). She also enjoys other activites outside of school, playing the violin and piano and traveling the world for lighting design and architectural inspiration.