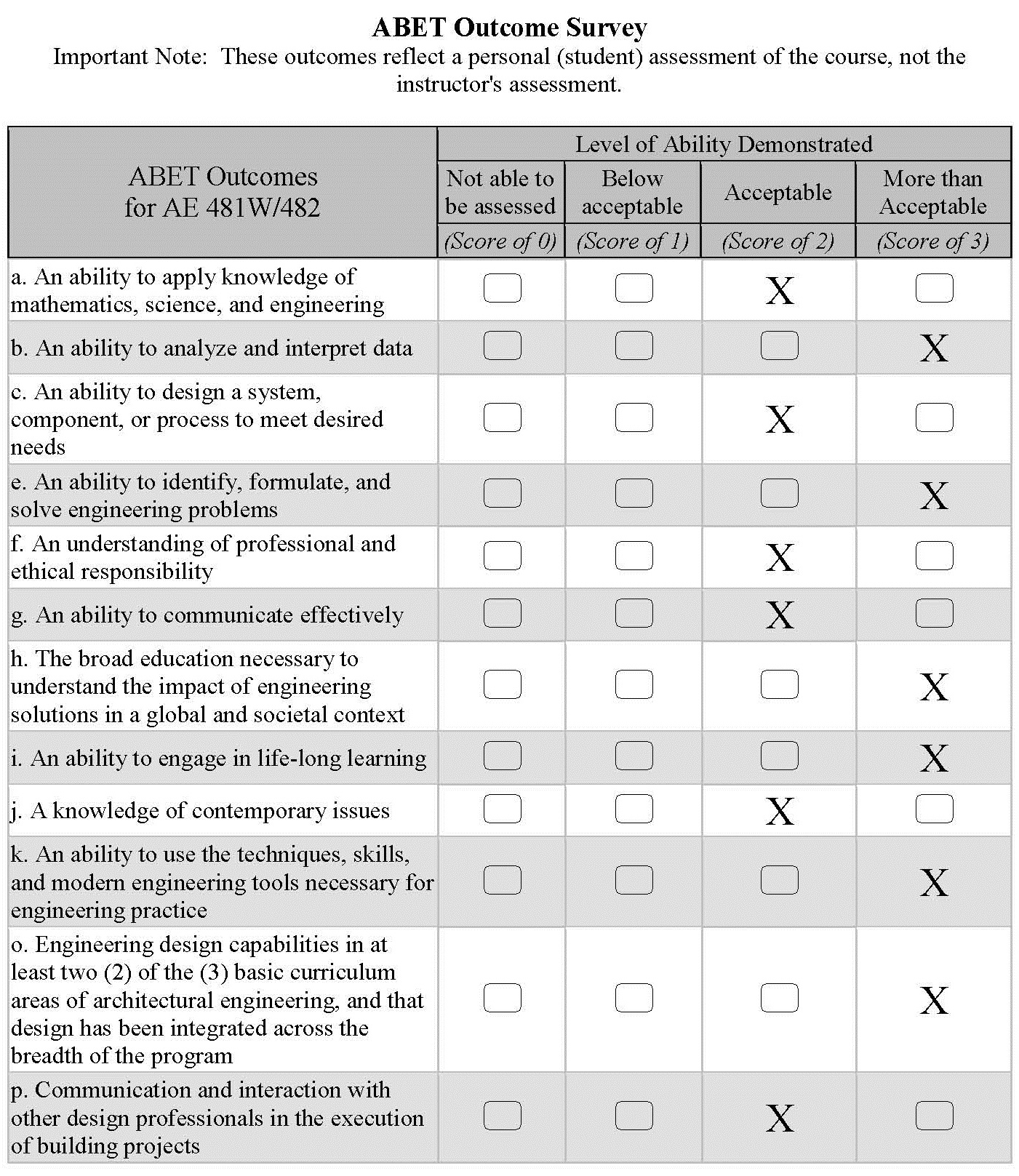 Through the various requirements for AE481W and AE482 in both the fall and spring semesters, my technical writing and communication skills had the opportunity to grow. The technical assignments in the fall semester challenged me to present specific topics about my project in a technical and professional style. By analyzing the specifics of the project, I also gained a greater understanding of building systems and designs. The combination of understanding the building systems and my improved technical writing allowed me to communicate clearly which then carried into the spring semester.
The assignments and research in the spring semester challenged me to investigate, problem solve, and communicate. Analyzing and researching my proposed ideas offered the great opportunity to communicate with industry members, improve my researching skills, and increase my general knowledge of the industry. Communicating and researching were each difficult at times but through the assistance of my adviser and my own problem solving skills, I was able to complete the assignments and greatly develope as a professional.
Overall, my technical writing, communication, and research skills gained and improved upon from this course will provide a great foundation for my professional development in the AEC industry.
The Capstone E-Portfolio provides an interactive device to display my assignements and research to my peers, the AE Faculty, industry members, and my friends and family. This portfolio was a challenge and took a concentrated amount of time to learn the software and then create a unique webpage. The experience and portfolio improved my web and communication skills that will assist in my professional development in the industry.