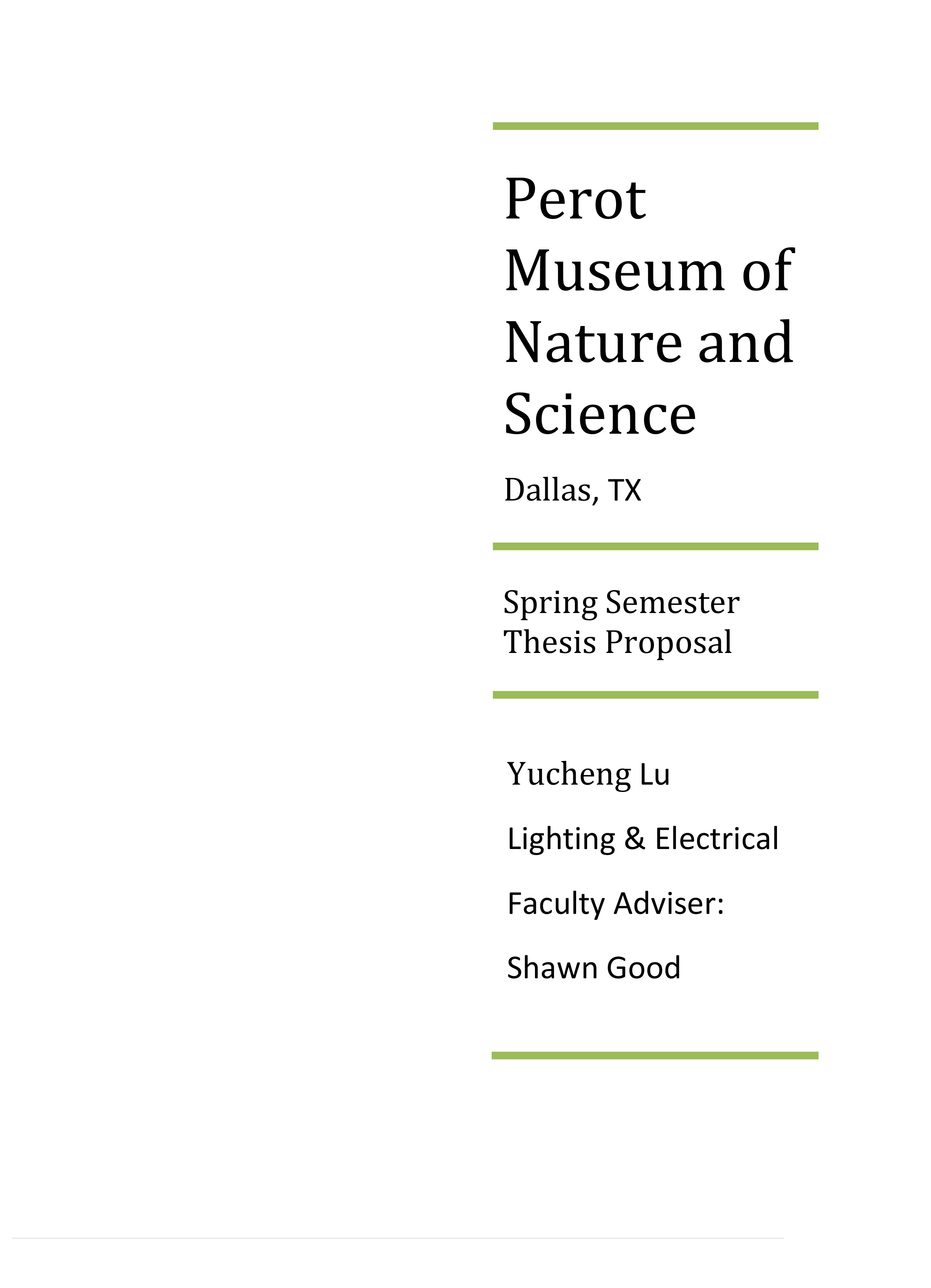 DEPTH 1: LIGHTING
Architectural lighting design for Perot Museum of Nature and Science will focus on following spaces: Basement Classroom, Theater, Lobby, South Facade and Escalator Cartridge. All design solutions will share a central concept of 'unite', uniting Urban, Science and Nature to educate, entertain and relax museum visitors. Program such as Revit and AGI32 will be used to analyses the lighting quantity and quality as well as luminaires layout. Lighting criteria established base on IES handbook and ASHRAE standard will be used to ensure an energy efficient design.
DEPTH 2: ELECTRICAL
Electrical load reduction and lighting control system will be the major focus of electrical depth of this project. By using energy efficient luminaire and produce design that only offer light to where it is needed, the electrical load will be minimized to save energy consumption of the building. Control system will guarantee that light is only used when a space is occupied and actively adjust lighting output depend on the daylight gain of the space. Emergency lighting system will also be modified to guarantee power supply for BIO labs in order to protect research samples. This will require rewire of emergency panel boards and recalculation for emergency load.
BREADTH 1: ARCHITECTURE
Architecture study will be one of my breadth options, with the focus on developing an alternative facade design that not only provides a strong visual impression but also favors lighting fixture installation, therefore make the entire building stands out at night time as an important part of downtown Dallas. Glazing area on the facade might also be increased to allow additional daylight harvesting potentials.
BREADTH 2: ACOUSTIC
Three schematic lighting design schemes were designed for theater with each of them proposing a different layout of acoustic panels that closely associated with lighting layout. Therefore, analysis on acoustical performance of these three designs will be very helpful for me to compare acoustic quality of each design as a reference for final design selection.
MAE PROPOSAL: DAYLIGHT STUDY
Daylight study will be one of my breadth options, with the focus on program based energy study using AutoCAD and Daysim. The study will analyze the average daylight gain of anytime during a year, discussing its influence to interior lighting quality as well as thermal comfort. Possible solutions such as installation of shading device will also be considered as part of the breadth.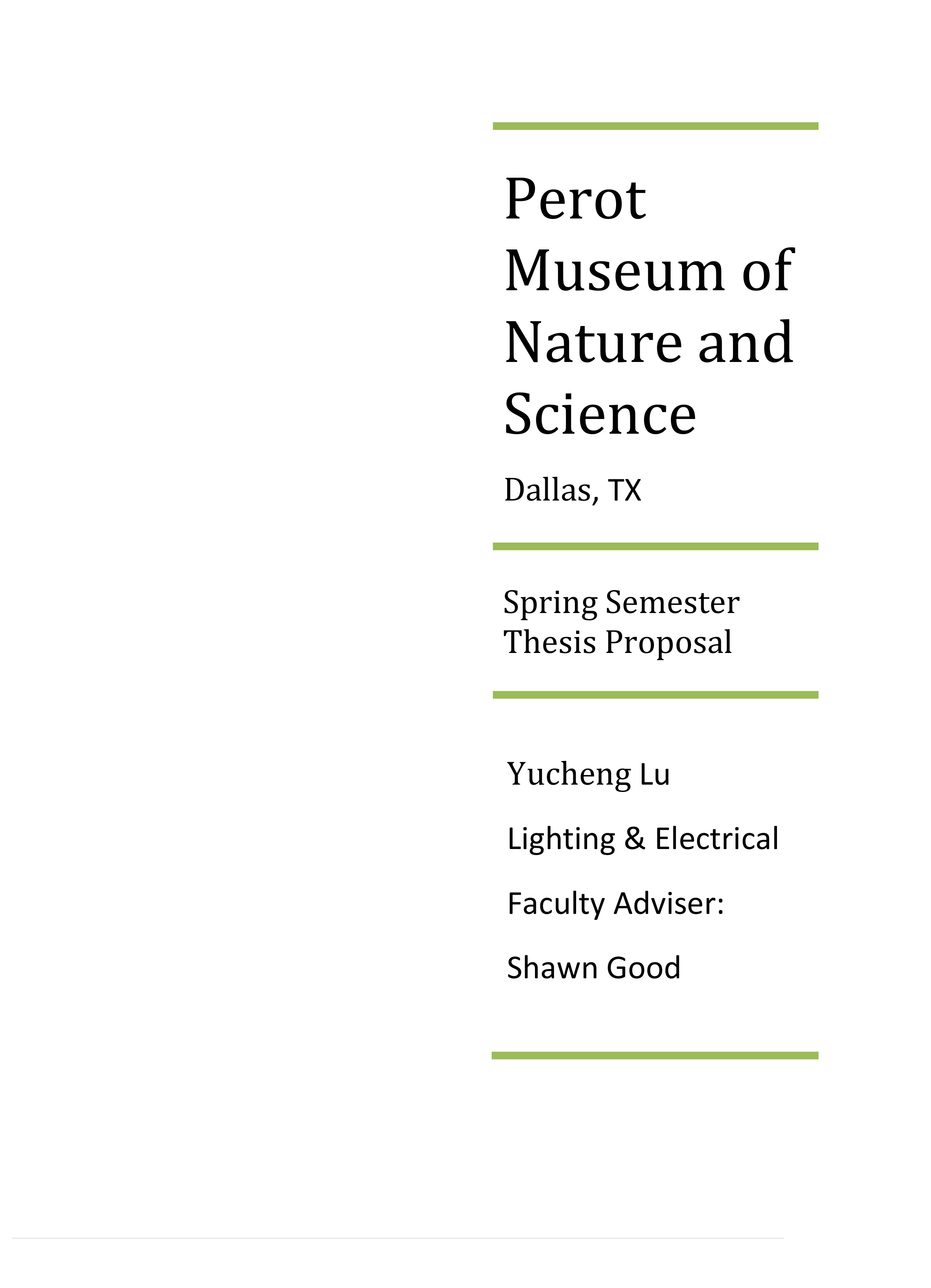 12/14/2013
1/15/2014