Student Bio
Kathryn Gonzales is in her fifth year of school pursuing an integrated Bachelor/Master degree of Architectural Engineering in the Construction Managem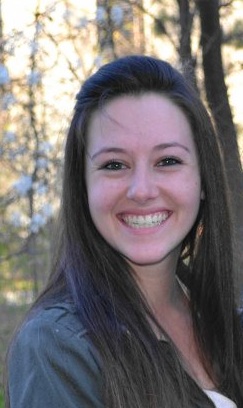 ent option. Upon graduation in December 2015 from the Pennsylvania State University, she will gain EIT status and has interest in possibly pursuing her P.E. license.
Over the past two summers, Kathryn has had internships on construction sites that have taught her a multitude of things. Originally hired as a BIM intern after her third year of school, she focused on using technology on the jobsite and in the pursuits of other projects. Her second internship involved more project engineering roles as well as more development in her knowledge of other programs, specifically 4D programs that help the sequencing of construction.
Outside of school, Kathryn spent much of her free time playing percussion in the Blue Band, the marching band at Penn State. She also enjoyed participating in the Pride of the Lions band for the basketball team in the spring. As a member of Calvary Elements, a Christian organization on campus, Kathryn mentors women and leads a bible study. In the fall, she joined the women's Ultimate Frisbee club team. In past years, she was involved in the student chapter of International Justice Mission, raising money and awareness for the organization. She loves reading, adventure and watching football.