User Note:
Note: While great efforts have been taken to provide accurate and complete information on the pages of CPEP, please be aware that the information contained herewith is considered a work-in-progress for this thesis project. Modifications and changes related to the original building designs and construction methodologies for this senior thesis project are solely the interpretation of Mr. Bell. Changes and discrepancies in no way imply that the original design contained errors or was flawed. Differing assumptions, code references, requirements, and methodologies have been incorportated into this thesis project; therefore, investigation results may vary from the original design.
This page was last updated on April 26, 2010 , By Chris Bell and is hosted by the AE Department ©2009
Chris Bell's Student Biography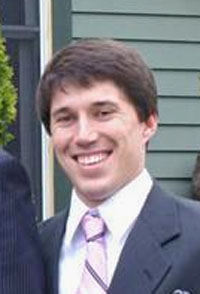 Chris Bell, a native of Baltimore, MD, is currently a 5th year student in the Architectural Engineering Program at the Pennsylvania State University. He intends to graduate in December 2010 with an Integrated Bachelor/Master of Architectural Engineering with a focus in Construction Management. Mr. Bell is currently a member of the Student Chapter for the Partnership for Achieving Construction Excellence (S:PACE).


Over the past two summers Chris has held internship positions with two different firms. During the summer of 2008 he worked for Struever Bros. Eccles and Rouse based out of Baltimore, MD on the Thames St. Wharf Project which he is currently doing his thesis on. For the summer of 2009 Chris worked for Buch Construction, Inc. based out of Laurel, MD on a variety of interiors projects in and around the DC Metro area. Through his two internships Mr. Bell has been able to experience every aspect of construction from estimating through construction in into closeout.

Mr. Bell has also been active in the Penn State community outside of academics. Chris has been both a player and a coach on the Men's Club Lacrosse Team during his five year tenure here at Penn State. Chris has also been involved in the Penn State Dance Marathon the past three years as a part of the Rules and Regulations Committee helping with security inside the BJC during THON© weekend during 2008 and 2009, and as a dancer for the Men's Club Lacrosse team during 2010. To view Chris Bell's resume please click here.