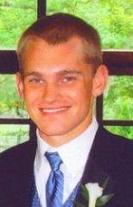 About Kyle Goodyear
Kyle Goodyear is currently in his 5th year of study in the Architectural Engineering Program at the Pennsylvania State University. He will graduate, in May 2010, with a Bachelor of Architectural Engineering degree with a focus in construction management. Kyle is a member of Tau Beta Pi, the Engineering Honor Society, as well as Phi Alpha Epsilon, the Architectural Engineering Honor Society.
Kyle has spent the past four summers working for Kinsley Construction, Inc. of York, PA. During the first two summers he worked in the field as a laborer and equipment operator in the Sitework division of the company. In the third summer, he worked again in the Sitework division, but as an estimator this time. His fourth summer was spent doing more estimating in the Building division of the company. Kyle thoroughly enjoyed all of the experiences he gained during those summers, but especially enjoyed his time spent on site at various construction projects. After graduation, he will be working for Warfel Construction Company of East Petersburg, PA as a Project Engineer.
Outside of Architectural Engineering, Kyle stays active at Penn State as a member of the Blue Band and other musical ensembles, and by participating in intramural flag football. He enjoys hunting, golfing, and various other sports, as well as spending time with his family and friends. Kyle is also engaged to be married in October of 2010.