Welcome to Steven Rogers' AE Senior Thesis e-Portfolio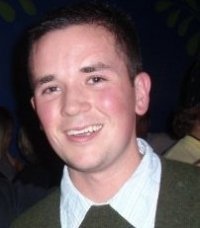 Steven Rogers
Steven Rogers is currently in his fifth year of study at the The Pennsylvania State University in the Architectural Engineering program with an area of emphasis in construction management. He plans on graduating in May 2010 with a Bachelors of Architectural Engineering and a commission into the Army National Guard. While at Penn State, Steven has been a member of ROTC program along with Student/ Professional Organizations such as Thon and the National Society of Professional Engineers.
During the past two summers, Steven worked with Whiting-Turner Contracting Company assisting Project Managers and Project Engineers on site at the Loyola Intercollegiate Athletic Complex. During the fall 2009 semester, Steven is working with Whiting-Turner Contracting Company assisting a Project Manager on site at the Millennium Science Complex with the HVAC systems. During the spring 2010 semester, Steven is hoping to obtain a Co-op at the Millennium Science Complex on the Penn State Campus.
In his free time, Steven enjoys playing intramural sports to include soccer, softball, and football. In addition to IM sports, Steven spends time hunting and when in Baltimore has honed his kickball and volleyball skills through Baltimore leagues.