Thesis Proposal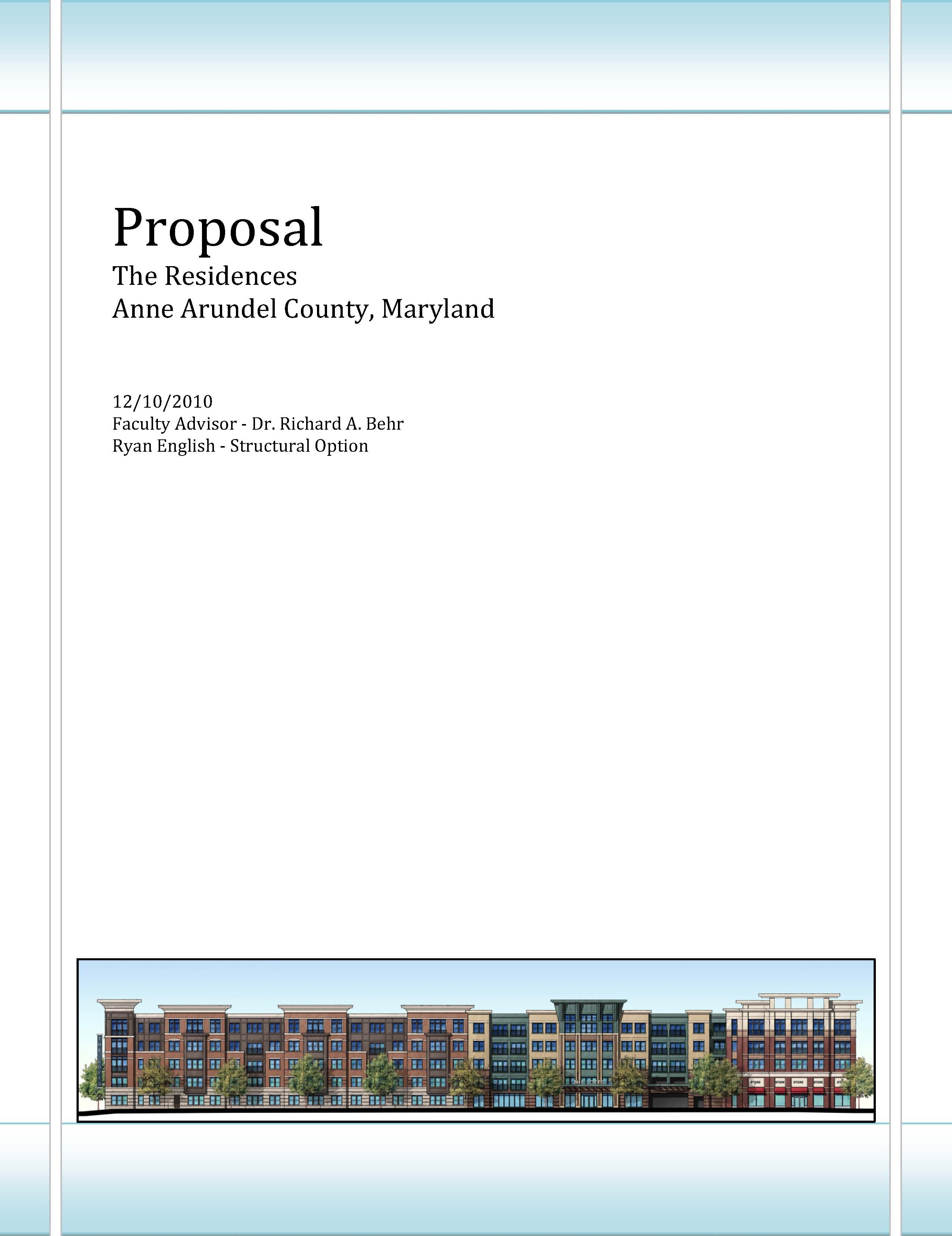 Proposed Structural Depth
The Residence is designed as a light gage metal studs bearing and shear walls which supports the Hambro floor system. In the analysis of the existing conditions of The Residence it is found that the building did meet all requirements. For the purposes of this thesis The Residences will be re-evaluated using a One Way and Two Way concrete floor system and different lateral systems.
The concrete system will be designed to support the gravity loads determined in the early technical reports. The existing building layout is used as a template to start the design process; some variations may need to be implemented upon further analysis of the redesign. After the initial design is accomplished the lateral loads will be determined and the lateral resisting systems will be designed.
The lateral loads will be compared between two locations: the current location of the building and a location in a high seismic region. Once the loads are determined, the lateral resisting systems will be designed. It is planned to perform research and design of seismic resistive systems to resist the lateral loads. A 3D model will be used to model the gravity and lateral system to aid in the design of the members and verify the accuracy of the design.
---
Breadth Study One: In-Depth Cost and Schedule Impacts of Depth
The first breadth study was chosen with its connection to the structural depth. The proposed changes to the floor system, superstructure, and lateral system will have an impact on the scheduling and cost of the building such as the scheduling changes that would involve the additional forming, placing, and shoring of the concrete. Once the scheduling impact and cost changes are considered, the feasibility of redesigning The Residence as concrete system will be evaluated.
---
Breadth Study Two: Sustainability
To achieve a sustainable building, a green roof is going to be considered in place of the current rooftop. The design of the green roof is to consist of a study of the layers that make up the system and the flashing and membrane involved. Also, the green roof is to be designed with the intention of retaining water that can be used throughout the building. The drainage and flow of water to a central gray water collection tank is to be considered and designed. In addition, the hope is that the green roof will be accessible to the building's occupants, thus access to the green roof is to be provided. Finally, the loads from the green roof will be applied to the design of the gravity and lateral system.
---
12/10/2010 Original Proposal
To view Executive Summary click here (pdf)
To view Proposal click here (pdf)
To view Schedule click here (pdf)
---
1/14/2011 Revised Proposal
Minor grammar, wording, and sentence changes in this revision, the original depth and breath stayed the same.
To view Executive Summary click here (pdf)
To view Proposal click here (pdf)
To view Schedule click here (pdf)