Bio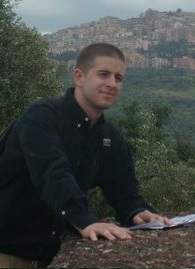 A senior at The Pennsylvania State University, Eric Buckwalter will graduate in May 2013 with a Bachelor of Architectural Engineering and a Minor in Architectural Studies. Eric Buckwalter's senior thesis project involves the thorough systems analysis of the newly constructed LEED Gold-Certified LancasterHistory.Org building in Pennsylvania.

A dean's list student, Mr. Buckwalter has studied construction management in conjunction with safety engineering over a diverse spectrum of industries. Through his research, he sought to understand the complexities of government legislation and its effects on the construction, engineering, and safe operation of various projects, from college dormitories to nuclear reactors. He contributed findings of his inquiry to Fairway Construction's "South Halls Dormitory Proposal" that was judged best in class. He compiled further results into a critical literature review entitled, "How to Safely Store High-Level Nuclear Waste from Nuclear Power Plants."

Combined with his formal education, Eric Buckwalter has practical experience as a sales manager with Philly Soft Pretzel Factory. In this position, he was able to establish lucrative business relationships with local companies and oversee orders from such important area customers as Penn State's Bryce Jordan Center and the Penn State Creamery. Under his management, sales increased to over $100,000.

Outside of his schoolwork, Eric Buckwalter does community service for the Design Build Institute of America and Penn State THON. One of the approximately five percent of Boy Scouts to achieve the rank of Eagle Scout, he continues his association with the organization through the National Eagle Scout Association.
Resume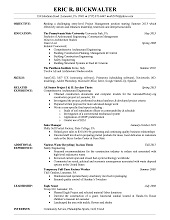 "Note: While great efforts have been taken to provide accurate and complete information on the pages of CPEP, please be aware that the information contained herewith is considered a work-in-progress for this thesis project. Modifications and changes related to the original building designs and construction methodologies for this senior thesis project are solely the interpretation of Eric Buckwalter. Changes and discrepencies in no way imply that the original design contained errors or was flawed. Differing assumptions, code references, requirements, and methodologies have been incorporated into this thesis project; therefore, investigation results may vary from the original design."

© 2012 Eric Buckwalter