Marissa Delozier's Biography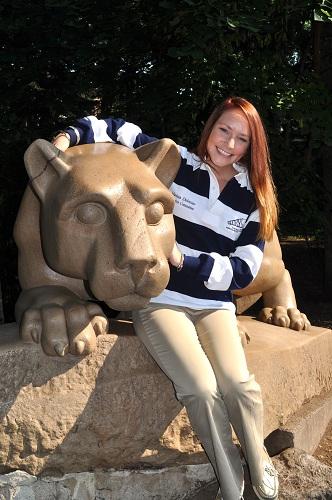 Marissa Delozier is in her final year of study in the Architectural Engineering Program at Penn State University. In May 2014, she will graduate with a Bachelor of Architectural Engineering degree specializing in the structural option.
Internship Experiences
For the past three summers, Marissa has interned with Gilbane Building Company in the Mid-Atlantic Region, composed of Maryland, Virginia, and Metro D.C. During her first internship experience, Marissa had the opportunity to work on a historical significant project – the Herbert C. Hoover Building, home to the Department of Commerce, located adjacent to The White House. The following summer she gained invaluable knowledge while working on the Wakefield High School project located in Arlington, VA. In the summer of 2013, Marissa had the opportunity to intern in the Regional Quality Department in the Mid-Atlantic Regional Office. In the immediate future, Marissa hopes to work for a Construction Management company focused in both public and private sectors.  
Extracurricular Activities

Marissa is a proud sister of Delta Zeta – she served as Philanthropy Chair on the sorority's 2010 Executive Board. Marissa also gained priceless leadership experiences while serving as the Associate Vice President for Greek Week & Greek Sing on the 2011 Panhellenic Executive Committee. Marissa went on to serve as the Greek Week Overall Director in 2012, presiding over the committee responsible for planning celebrations of Penn State's diverse Greek Life. Marissa's most fond experience at Penn State though was serving as the Organization Relations Director for the 2012 Penn State Homecoming Executive Committee.